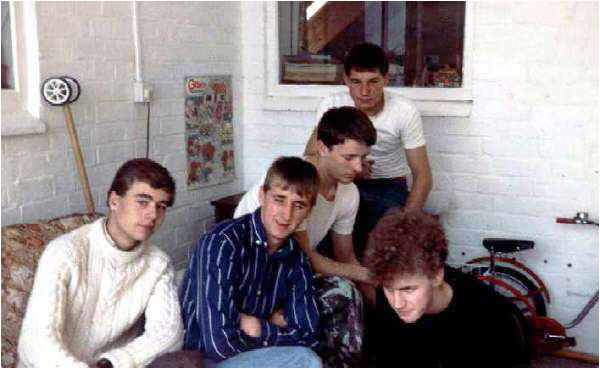 A photo of the very early Dream Factory at Steve Adams' place in Birchmoor during September 1983
when we recorded our first demo there, The Haze.
The photo shows (left to right):
Ian Roberts (keyboards), Tim Goode (vocals), Mark Mortimer (bass), Steve Quilton (drums) & Donald Skinner (guitar).

Photo taken by Steve Adams.