Ruffin's Well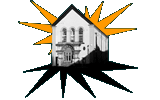 Musical Genre/Type: Folk
Formed: 1984
Band Members:
Peter Backen - Banjo, guitar and mandolin
Dave Clempson - Whistle
Bob Bull - Percussion and Vocals
Paul Hook - Bass Guitar
Gail Lea - Vocalist
John Priest - Fiddle
Brian Cotterill - Other string instruments and fiddle
Other Band Members:
Steve Edkins - Guitar
Steve Swoffer
Gigs:
07/10/84
St. Ruffin's Well
Glascote Working Mens Club
Tamworth Herald Features:
Tamworth Herald 19/10/84
Musicbox – Gigging great, the Well is a big draw
TAMWORTH'S only full-time folk outfit, Ruffins Well, have reported that folk is enjoying a big boom in the local area.
The band, who used to be known as Patchwork, have reached the stage where they are now playing three gigs a week and according to one of their members, John Priest, things really are going ruffing well!
"It is great at the moment because we are doing some good gigs and gaining enthusiastic reactions wherever we go. The great thing about folk is that everyone can enjoy it and we seem to go down well with people of all ages, " he said.
Ruffins Well changed to their new name when they enlisted new guitarist Steve Edkins and Steve Swoffer and since then, they have literally been inundated with requests for gigs.
"We are thoroughly enjoying it at the moment and it is nice to see folk is still so popular," said John.
Tamworth Herald – 15/02/85
Musicbox – Gossipbox
THIS week Musicbox is proud to unveil a new feature – Gossipbox. This irregular spot will aim to keep you in touch with all the rumours, whispers and gossip that is circulating about Tamworth's bands and musicians.
Hopefully it will provide a quick reference guide to what is happening and with whom and if you know any juicy bits of gossip please let us know.
Let's start with our old favourites Wolfsbane…it seems that this popular glam quartet are planning a big and sinister publicity stunt to get them back into the headlines.
…Meanwhile fellow rockers Sacred Oath unveiled their new drummer Josef Pighand at the Arts Centre last week, and by all accounts the man was very good indeed.
…On the folk circuit it seems Tamworth's brightest outfit Ruffins Well have been offered a potentially lucrative TV appearance…a man also to be seen on the box rather a lot is Bob Geldof and it seems he got on like a house on fire with our very own Royal Family singer Dave Smith when the duo met up recently…
…Finally this week the happy news that Tamworth's rock musicians are going to meet up later this year to record a special Band Aid-style song to raise funds for Ethiopia. For more info on this and other topics keep your eye on Musicbox – and of course Gossipbox.
Tamworth Herald – 01/03/85
Musicbox - Work floods in for the Well

RUFFINS WELL, Tamworth's top folk band are growing in status – they have been offered TV and radio spots and even a Royal audience!
The ambitious outfit, formerly known as Patchwork, are enjoying the sort of enthusiastic response most local bands only dream of.
Their twice-weekly Tamworth performances have put them in line for a spot in the BBC TV show "Barmaid's Arms" and also a set for Radio WM.
In addition they have been invited to play in from of Lord Lichfield at a special St. Giles' Hospice fund-raiser at Shugborough Hall. Work just keeps piling in for the outfit, and according to band member John Priest, this is a very good time to be in a good folk band.
"We are getting so many offers at the moment, we don't know where we are and it is really exciting," he said.
The band's itinerary for the next few months looks so full and diverse it is a wonder they get anytime at all to relax.
As well as the Shugborough event they will be playing at the Tamworth Spring festival, Amington Spring Festival and continuing their residencies at New Queen's Head, Wilnecote on Friday nights and The gardeners Arms, Amington on Sundays.
The BBC are still trying to work out times and dates for the band to appear both on TV and radio but in the meantime they have set their sights on the Lord Lichfield concert as the most important event on the calendar.
"The band have already appeared six times for St. Giles' Hospice helping to raise £600 by way of American-style barn dances at the Florendine School, Amington," said John Priest.
The Shugborough Hall event, which will also feature several other top local folk acts, is expected to raise more than £2,000 for the hospice.
As well as helping a very worthwhile charity, it will also put the Ruffins Well name even more in the spotlight.
Tamworth Herald – 20/09/85
Musicbox – Guide to the gigs
Don't forget one of the hottest new name sin folk music 'Fastest Bar' will be playing at The Well folk Club tonight. The successful club built around Tamworth's premier folk outfit Ruffin's Well, aim to put on major folk names on a regular basis and they see tonight's prestigious gig as quite a scoop.
Other names are also booked for later in the year, so if you want to get involved and enjoy a good night out tonight's action takes place at the Queen's Hotel at Wilnecote.
Tamworth Herald – 11/07/86
Musicbox – Weekend with pleasant folk
FOLK FANS from all around the district will be heading for Over Whitacre as the weekend for the fifth annual Furnace End festival.
The event, at the Over Whitacre Village Hall near Coleshill, has become one of the highlights of the local folk scene, and has this year attracted a whole host of top names and side shows.
Among those playing are Tamworth's top folk band Ruffins Well plus Beezlebub, Malfunction, Nina Selfris and a whole lot more. In addition there are workshops, car boot sales, singarounds and dance displays.
Ticket prices vary over the weekend from £1-£2 or you can enjoy the whole three days of fun (starting tonight at 7.30) for just £5 a head. Camping is free and a great weekend is promised by joint organisers the Grimstock Folk Club ands the Well Folk Club.
If you have any further information about this band please email: info@tamworthbands.com