Tamworth Bands History : 1981
April to June
Tamworth Herald – 03/04/81
Musicbox - Good Omen in on the way…The boys are back on fine form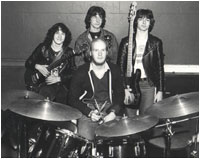 HALFWAY through listening to the demo tape new Tamworth band Omen had supplied me with, I scribbled in my notebook: "If they can reproduce this sort of music live they could be very good indeed.
For quite honestly, the thundering riffs, shattering vocals and doom-laden lyrics that were pouring forth from the tape left me tingling with anticipation for the first time I see this exciting new band live.
And when they do start to get more live gigs I hope they can, as I said earlier, really reproduce the quality of music on that tape.
The important thing to remember is that Omen's first venture onto tape was five months ago.
Now, they claim, they have honed down that initial sound a lot. Moved away from the frenzied approach of their early rehearsals and added a touch more subtlety and thought to their music.
Omen are Steve Wilson, guitar; Tim Latham, guitar and vocals; Rick Liggins, bass and lead vocals and "Daz" Williamson, percussion.
All the band went to Wilnecote High School and readers with good memories will remember Steve from Hard Road, a school band highlighted in Musicbox last year.
Tamworth Herald – 03/04/81
Musicbox - Counting assets at tour's end
SHOWING true British grit and bulldog spirit, the much-heralded tour of the youth clubs has soldiered on despite its wounds and the remaining bands have come through with much credit and growing reputations.
After headliners Those Attractive Magnets withdrew after the first gig at Wigginton Village Hall and the Travelling Dog went for an early "walkies" the tour looked doomed but (Fetch The) Comfy Jigsaw and The Assets battled on and in the end only one date was missed.
Bass player, Mark Mortimer of FTCJ said "The tour was a success but not a massive success."
CIRCLE
As Mark explained, the main aim of the tour was to get their names known to a wide circle of young people in the area and, in the end, that was just what they did.
"We did not let many people down and we all think that's the most important thing", added Mark.
Now that FTCJ and the others have got their names known it will be interesting to see where they will go from here. Watch this space.
Tamworth Herald - 03/04/81
New era for Arts Centre
A NEW ERA is dawning for Tamworth Arts Centre.
Tamworth Borough Council, which owns the Church Street Centre, agreed earlier this year to hand over responsibility for managing and running the building to the town's voluntary Arts Advisory Council.
A management committee has been set up and the official hand-over is to be marked on Wednesday next week, April 8, with a reception and concert by the S… Wind Band of Tamworth Music Centre.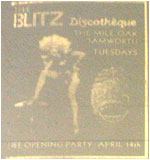 The reception in the bar and exhibition area will be held from 7.15 to 7.40 and the concert by the talented young musicians will begin at 7.45pm
Tickets are available at £1 each, which includes a glass of sherry on arrival.
10/04/81
The Blitz Discotheque
Opening Night – 14/04/81
Tamworth Herald – 10/04/81
Musicbox – Fiction want the facts of success
TWO Tamworth futurist bands have joined forces to form a highly promising new partnership.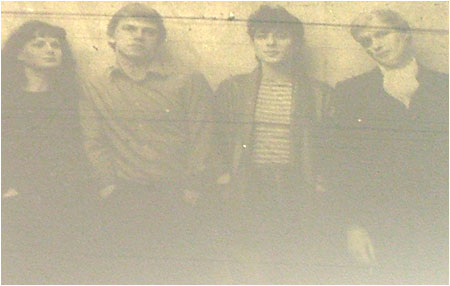 Combining musically with the Magnets...that's Conclusive Fiction. They are, left to right: Linda Barker, vocals, Gary Overton, synth, Anne-Marie Clarke, vocals, Steve McDaid, guitar.
Those Attractive Magnets – well known to all of you – and Conclusive Fiction – new on the scene – have got their heads together and come up with the idea of combining musically and financially to give their bid for success a united push.
EQUIPMENT
The two bands have purchased important new equipment…including the Magnets new drum machine…and both of them will have the use of the gear.
And they will also forma touring partnership to accompany each other at gigs.
Conclusive Fiction synth player Gary Overton explained "When one group gets a booking the other will support".
CF have already been working on some material and Gary said: "I can't really think of any other group that sounds like us but I suppose we are influenced by Teardrop Explodes and Toyah".
And Magnet-man Rikk Quay added: "We reckon that two bands together have more chance of making it."
Tamworth Herald – 10/04/81
Musicbox – Bringing you the local-line
NO-ONE has bothered to bake a cake, we don't expect to be snowed under with cards…but the fact remains that this week sees an important birthday for Musicbox.
You see it's exactly one year since something special happened to Tamworth's one and only music column.
For 12 months ago Musicbox took a look at itself and decided that the future lay very much with intensive, detailed and regular coverage of the LOCAL music scene.
Since then we have provided what we modestly reckon is the most comprehensive coverage of Tamworth music it is possible to give.
And just to prove the point, let's remember the bands we have covered. Ethis, Those Attractive Magnets, (Fetch The) Comfy Jigsaw, The Assets, The Fretz, Titan, DHSS, Flash Harry, Blind Alley, Bleeding Hearts, Edward ian Armchair, The Jets, Red Cassette, Ledbelly, Amber Lights, Quill, Nick Lowe, East Park, The Lounge Lizards, Omen, Hard Road and this week Conclusive Fiction and Hamma.
Add to that special features on Mike Turner's Tamworth-based Beatles' magazine, Steve Adams' Birchmoor recording studio and the weekly Tamworth Top Twenty chart and you can see why it's been a busy year for Musicbox.
Tamworth Herald – 10/04/81
Musicbox - Heavy Hamma out for a hit
INTERESTED in heavy metal at its most demonic? If you are, be at the Chequers in Hopwas tonight (Friday).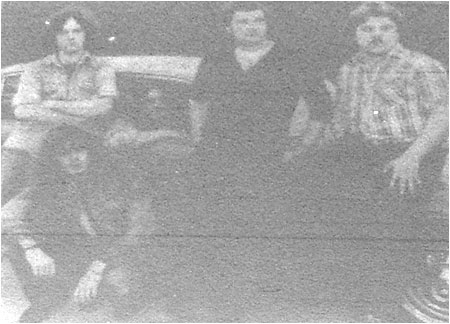 Demonic heavy metal from Hamma (Left to right):
Dave Ford, "Stormy" Swan, Frank Ingley, Colin Hunt and Andrew Bradford.
For fans of this particular type of music, already well catered for in Tamworth, now have another band to follow.
Hamma make their debut at the Chequers tonight.
The band have been formed out of the ashes of Ledbelly, the Polesworth R 'n' B outfit who called it a day some months back.
"Stormy" Swan, vocals and Andrew Bradford, bass have joined forces with ex-Belly men Frank Ingley, guitar, Dave Ford, rhythm guitar and Colin Hart, drums, to form Hamma.
Frank explains: "We have moved away from the bluesy feel that Ledbelly had to a more hard-hitting heavy rock style".
AC/DC and Sammy Hagar are cited as the main influence of this potentially exciting new band and at the moment they will be performing 40 per cent original material.
10/04/81
Hamma
The Chequers
12/04/81
Saracen
Belgrave Sports and Social Club
Tamworth Herald – 16/04/81
Disco beat hits a note of discord
Dozens of angry residents forced to live with the thumping beat of discos at Tamworth Rugby Club have gained breathing space in their fight to stop the club staying open until the early hours of the morning.
Tamworth Herald – 16/04/81
Disco youth fined
A TEENAGER urinated up the wall of Tamworth Borough Council offices after leaving a late night disco, the town's magistrates heard. He was fined £10.
Tamworth Herald – 16/04/81
Under new management
Raising their glasses to the future success of the Arts Centre – left to right are Town Clerk Brian Leeke, Jo McKenna, Dan Gronow, Secretary of the Arts Advisory Council, Enid Reffin of FACT; Brian Hooker, Chairman of the new management committee and Ron Hanson, Chairman of the Arts Advisory Council.
Tamworth Herald – 16/04/81
Toast to the Arts Centre
TAMWORTH Arts Centre is under new management – and that's official.
At the handover ceremony last week more than 100 people toasted the future of the Centre – and heard an appeal for lots and lots of ideas to ensure its continuing success.
From now on, the Church Street building will be managed by Tamworth's voluntary Arts Advisory Council – representing the local arts groups - instead of the Borough Council.
Arts Advisory Council Chairman Mr. Ron Hanson paid tribute to the former Manager, Dave Armour, who left Tamworth last year, and to the "sterling work" done by the Friends of the Arts Centre – FACT.
Tamworth Herald – 16/04/81
Musicbox – Hamma show metal
HAMMA – The Chequers
HEAVY metal band Hamma certainly lived up to the big billing given to them before Friday's debut gig at the Chequers.
Described as demonic HM, they didn't disappoint a packed house who came to watch just that.
Tamworth Herald – 16/04/81
Musicbox – It's a date
LOUNGE LIZARDS
The Lounge Lizards play a concert … at the Stable, next to the Tavern in the Town, Corporation Street on Bank Holiday Monday…Admission is just 20p and support band will be the DHSS.
COMFY JIGSAW
Up-and-coming Tamworth bands Comfy Jigsaw and the Classified Ads played to more than 200 people at a charity concert at the Queen Elizabeth Mercian High School last Wednesday. Comfy Jigsaw play another gig at the Wood End Youth Club on Monday April 27.
BLITZ DISCO
..at the Warren, Mile Oak Hotel on Tuesday…a regular feature on the local scene.
18/04/81
Quill
Kingsbury Working Men's Club
18/04/81
Saracen
Tamworth Progressive Club
24/04/81
Track 4 Disco
Assembly Rooms
Admission: £1.25
Tamworth Herald – 24/04/81
Musicbox – Welcome back, missed you, folk!
DON'T know whether you've noticed, but folk music is enjoying a big revival in Tamworth.
Not so many years ago there were quite a few venues in the town that catered for this kind of music. Alas, they, like most good things, disappeared.
But after a dormant period the local folk scene is back – and back in a big way.
For a new club – catering for Tamworth's folk fraternity – has started at the Three Tuns pub in Fazeley, attracting more than healthy crowds to its weekly sessions.
Fazeley folk singer Barry Hunt gets his chance to perform at the club – called Back Room Folk – next Thursday April 30.
Other artistes who appear regularly at the Fazeley folk venture are Andy Dwyer, Roger Sargent and a group called Franklyn.
So folk fans – and anyone who enjoys good music – get along to the Three Tuns and see what you've been missing.
Tamworth Herald – 24/04/81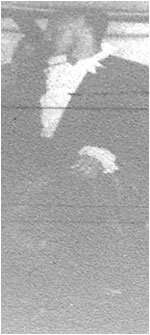 Musicbox – A blitz on the music scene
WHISPER it quietly, but there seems to be the strong possibility that the Tamworth music/entertainment scene is coming up-to-date.
I don't want to type it too loudly in case I upset the ancient rockers who think they rule the music scene.
Let's face it, musically Tamworth seems to be a town geared to sounds past rather than sounds future…or Futurist even.
And in case those of you banging your head on some wall haven't noticed, Tamworth's been blitzed.
The Warren at Mile Oak has flung open its doors for the past two weeks (free) on the town's first Blitz disco.
It has to be a success I thought as I walked in the door at the opening shindig to hear the sounds of Duran Duran.
From there it got better – with Spandau Ballet, Visage, Ultravox and others getting everyone moving.
And credit to you folks – you looked good. Capes, dinner suits, high neck and frilly shirts, along with the ubiquitous side fringe to hide behind: "Futurist is here".
Also it was good to see blokes who had bothered with the make-up.
The event got the thumbs-up from me.
As Dawn from Tamworth said; "It's great having this sort of music on your doorstep.
"Normally we have to go to Brum. If you like Blitz round here you're in the minority.
"But going to Brum costs. With travelling and club admission, it's pricey."
Attractive Magnet Rikk said: "This is what I was playing two years ago. It shows how out of date the Tamworth music scene is – except for the Magnets of course. We need a place like this."
Organisers John Tulley and John Keetley – who have set up a successful similar venture in Aldridge – hope to expand the Tuesday night 7-11pm disco if it proves popular.
And although the majority of hard-core Blitzers had invaded from Aldridge, there seemed to be enough Tamworth support about.
All those I spoke to said they would make a return visit. And for £1 admission (from Tuesday) – who wants to go to Brum?
CATHY PETTIGREW
26/04/81
The Lounge Lizards
The DHSS
The Stable
01/05/81
Omen
Classified Ads
(Fetch the) Comfy Jigsaw
Wigginton Village Hall
Tamworth Herald – 01/05/81
Musicbox – Ice hits Germany
Band lands a prestige 15-day tour
ICE, Tamworth's most seasoned rock band, are broadening their horizons with a prestige 15-date tour of West Germany next month.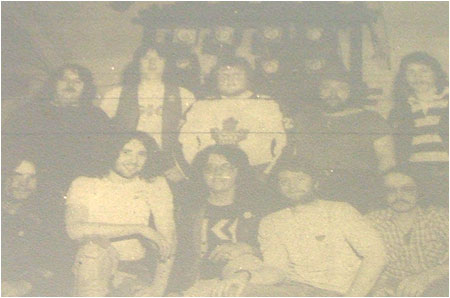 Caption: The Ice touring party. Back row – the group – Colin Richardson, Andy Radek, Steve Sheldon (who will be substituted), Mick Rutherford and Paul Watts. Front row – the roadies – Gaz, Akka, Dave Westmancoat, Steve Edge and Ted Turner.
The experienced five-piece are taking off on May 30 in their tour bus at the start of their hectic schedule. They play their first date on June 1 and then have a gig each day for the next 14 days – and the venues are all over Germany.
Stepping in at the last moment is Paul Reeves, formerly of the Nuneaton rock band Sneak Preview. He takes over as drummer from the talented Steve Sheldon who has had to pull-out from the tour to be with his wife who is expecting a baby at the end of May.
Paul will be introduced slowly into the band at their gigs immediately before the German gigs.
And on certain dates Ice may well take a leaf out of the Adam and the Ants book and use two drummers.
Ice vocalist Mick Rutherford said: "We are absolutely chuffed about the tour. It is a fantastic opportunity fir the band and everyone connected with Ice is delighted."
Tamworth fans will have a chance to give the band a rousing send-off at the Chequers on May 22.
DISCO
After that they are at a Tramps disco at the Wagon and Horses in Mere on May 23 and have lunch and evening sessions at the Coach and Horses in West Bromwich on May 24.
Following their return from Germany they are at the Double M club in Heath Hayes on June 20, the Star Club in Stoke-on-Trent on June 21 and finally the 75 Club in Burton-on-Trent on June 25.
Tamworth Herald – 08/05/81
Arts Centre appointment likely soon
TAMWORTH Arts Centre management committee hope to appoint a new manager or manageress soon.
The post will involve irregular hours spread over six days and the person selected will be responsible to the committee for the day-to-day administration of the Arts Centre, including bookings, promotions, catering, advertising, booking both amateur and professional theatre companies, general paperwork and answering enquiries from the public.
The committee hope to run the centre on a 70-hour per week basis, with the new manager putting in around 30 hours and volunteers up to 40 hours.
"It will obviously have to be a very flexible system as we want to keep the centre open as long as possible every week." Said management committee chairman Mr. Brian Hooker.
"The person we appoint as manager or manageress really will need to be very enthusiastic."
Tamworth Herald – 08/05/81
Musicbox – Omen points to a fine future - New band's talent shows
OMEN : Wigginton
ON Saturday night it was the turn of yet another young Tamworth band to shine in front of a local audience.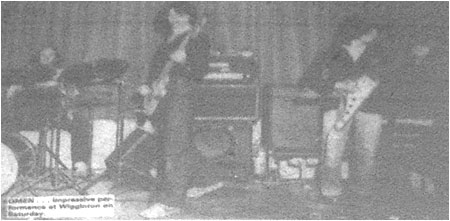 Omen, impressive performance at Wigginton.
For Omen, a powerful four-piece outfit, gave an impressive performance before an enthusiastic gathering at Wigginton Village Hall.
Instead of the predictable thrash dished up by so many heavy bands, Omen played a thoughtful, well-constructed set which showed enormous talent.
The band obviously came well rehearsed and certainly lived up to the expectations voiced in our feature on them last month.
There was that added touch of subtlety to their music which set Omen apart from other local bands.
Omen were musically very tight and the vocals superb.
Guitarists Tim Latham and Steve Wilson provided some thundering riffs while drummer Daz Williamson kept a steady beat behind the front men.
Over this, lead singer Rick Liggins executed some fine lyrics with a voice of interesting quality. Now and again he swapped vocal duties with Tim Latham, an idea which worked well.
…overall rhythm with some thumping bass lines.
An excellent performance from Omen who are an exciting addition to the local scene.
Supporting them were two up-and-coming Tamworth bands, Classified Ads and Comfy Jigsaw who both continued to gain valuable live experience.
Tamworth Herald – 08/05/81
Musicbox – Budgies flies in to prove his metal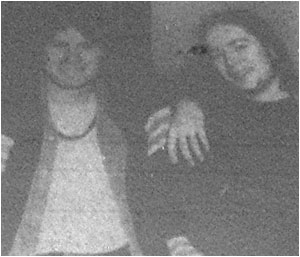 ETHIS lead singer and bass player Ralph Sandland has left the band.
Ralph's departure comes at the end of a sticky few months for the group who have been unable to build on the success of their debut performances in January.
"I'm afraid I just got bored with heavy metal," said Ralph.
But Ethis keyboardsman John Haslam expressed the rest of the band's determination to carry on.
They have already found a vocalist. He is Roger 'Budgie' Bird, formerly of Mandrake Root.
And now John, guitarist Andy Higgins and drummer Mick Onions are looking for a bass player.
If you think you have the potential to be a bass player in one of Tamworth's most exciting bands, ring John.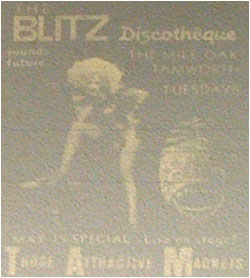 Tamworth Herald – 15/05/81
Musicbox – Ice set for tour
The five members of Ice were this week dusting off their suitcases and renewing their passports in eager readiness for their German tour.
As preparations reached their final stages, Mick Rutherford said, "If only it was a matter of just getting on the bus and going, everything would be okay.
"But the trouble is it's not like that. I have had to type nine pages of Do's and Don'ts for each member of the party and of course the bus has to be got up to scratch for the German road regulations," he said.
Following their return they will be playing a "welcome home" gig at the Chequers on July 3.
16/05/81
Jake Thackray
Tamworth Rugby Club
Tamworth Herald – 29/05/81
Musicbox – Will 'Magnet' be a disc draw?
TAMWORTH futurist band, Those Attractive Magnets, are going back into the studio to record a potential single.

Futurist band Those Attractive Magnets...hoping to make another recording at Steve Adams' Studio.
The four-piece outfit hope to return to the Birchmoor based Steve Adams studio in the next few weeks to lay down two brand new tracks. This will be their second excursion behind the sound proofed walls of the recording studio. At the end of last year, the band released a three-track cassette called "Pictures on the Wall"
Although the tape sold well at gigs and at Rock-it Records, it didn't lead to the all-important record contract the band were seeking.
Now, Those Attractive Magnets are to have a second try at clinching a deal. And this time they're going into the studio with much more confidence about their material.
The two songs the band hope to record are entitled "Fading to Secret Silence" and "Venus" – both penned by the two original members Rikk Quay and Andy Baldwin.
"The 'A' side 'Fading into Silence' is a very commercial track," said Rikk.
"It's got a very up-tempo beat and it's easy to dance to.
"The other track, 'Venus', is a slow, atmospheric number.
"We were very pleased with the last tape, but we think these songs are much more commercially viable" he adds.
The band will be making a two-track tape and later hope to have the songs out on vinyl.
Those Attractive Magnets, who describe themselves, as a futurist band playing elektro muzik, have certainly been very active since they were last featured on this page.
With a new line-up, they have played several successful gigs lately, the best of these being at the Fashion Club in Birmingham, where a crowd of 150 watched their set.
The band now consist of:
Rikk Quay, Andy Baldwin, Paul Killick and new member Garry Garry. All the members play synthesisers and the vocals are handled by Andy.
On stage, the Magnets are accompanied by E.D.W.A.R.D. – their very own drum machine. E.D.W.A.R.D. stands for electronic drum wizard and rhythm determinator!
Rikk sums up the confidence of the new look Magnets with the words "At the moment, things are going great and we're really looking forward to going into the studio again."
Tamworth Herald – 29/05/81
Musicbox – Support work available
Circuit 11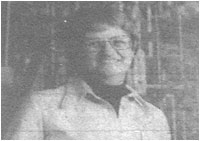 Tamworth Herald – 05/06/81
'Enjoyable hard work' faces Arts Centre chief
Mrs Georgie Jackson – thrilled with her new job as Arts Centre Administrator
Tamworth Herald – 05/06/81
Musicbox – Solved – the mystery of Mista' Peo
MISTA PEO…is a name that music fans could be hearing a lot more of in the future, if the ambitious plans of Hugh Lillington take off the ground.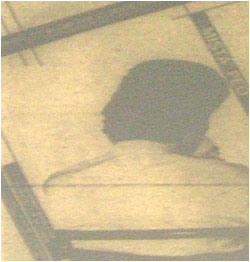 For that's the tale of a brand new recording venture set up by 24-year-old Hugh whose home is the 17th century Thorpe Hall, near Tamworth.
Hugh used to be the drummer with the well-known new wave group Rikki and the Last Days of Earth but quit the band 14 months ago.
Since then he's been concentrating on writing his own songs and has formed his own record company called Spinning Top records.
After establishing the company, Hugh wanted to start recording again. So, in March of this year, he assembled a set of musicians and recorded the company's first single under the banner of Mista' Peo.
Tamworth Herald – 05/06/81
Musicbox – 'Wolf' make a spirited debut
REGULAR Musicbox correspondent Sam Holliday went along to St. John's Youth Club to watch another young Tamworth band make an impressive debut. The band, Aardwolf, were supported by The Classified Ads and The Assets…Sam writes…
First on stage were the Classified Ads. The Ads are a band currently laying many gigs and gaining good reactions wherever they go.
Tonight however, was somewhat disappointing in that a recent line-up change and a lull in practising made the performance patchy.
Tamworth Herald – 12/06/81
Musicbox
'Magnets' ideas – are they really right?
Hamma to head carnival bill
'Stranger' things have happened
Tamworth Herald – 19/06/81
Musicbox – Is this the Magnets' ace?
TAMWORTH futurist band Those Attractive Magnets have finished recording two new tracks at the Steve Adams studio in Birchmoor.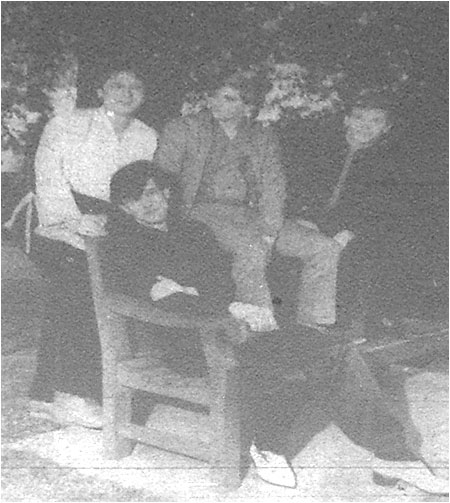 Tamworth futurist band Those Attractive Magnets...two great new tracks recorded at Steve Adams' studio.
The four-piece band hope the songs "Fade into Secret Silence" and "Venus" will eventually make up their first single.
And if these tracks don't give them the break they're still looking for, then I don't know what will.
Both songs were written by the musical partnership of Rikk Quay and Andy Baldwin. The other two members of the band are Paul Killick and Gary Garry.
Of the two songs, "Fade into Secret Silence" is the more commercial. It's a strident, uptempo number which has a great dance beat.
An altogether different track, "Venus" is a slow, atmospheric number that has an almost hypnotic quality. Not as accessible as the first track but an ideal B-side to any potential single.
After listening to their latest material, I hope the Magnets clinch the recording deal which has so far eluded them Despite the critics, their music is both original and enjoyable and deserves success.
Anyway, if you want to catch up with Those Attractive Magnets, be at the Faces Nightclub in Birmingham on July 8.
For the band will be playing live at a gig dubbed the British Discotheque of the Year. There will also be an electronic disco provided by DJ Alan Gibson.
The address of Five Ways, is 34 Auchinleck Square, Five Ways, Edgbaston, Birmingham.
20/06/81
Quill
Atherstone Carnival
Tamworth Herald – 25/06/81
Musicbox – Benefits of the new DHSS
THE Department of Happiness and Self Satisfaction – DHSS to me and you – are bouncing back on to the local scene with a new look line-up, a new sound and a single later in the year.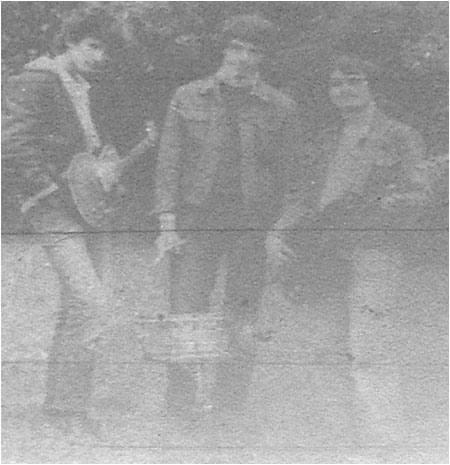 The new DHSS, left to right: Vince Watts, guitar, Martin Watts, drums and Barry Douce, bass.
The band, who have been almost invisible for over a year now are making strides towards success with a fresh, new approach.
Readers with long memories will remember the original DHSS emerging at the end of 1979. Then their line-up included punk poet Edward ian Armchair and Rikk Quay now with Those Attractive Magnets.
That band inclined towards…synthesisers and doomy lyrics but the new look DHSS are a far cry from that sort of thing.
Talented guitarist Vince Watts remains from the original band and he has been joined by Barry Douce on bass and brother Martin Watts on drums.
They have been out to the wilds of Birchmoor to record a three-track tape at Steve Adams' studio and are now hoping to release two of the tracks as a single.
Vince takes up the story: "The music and vocals are completely different this time."
"We are definitely going to put a single out. We shall be trying…to get a deal with n of the small labels but if we don't get a contract we will pay for the record to be released with our own money," Vince adds.
He explains that the group have…together to finance about 500 copies of the single if they fail in their bid to get a recording deal.
There is also the prospect of them joining forces with the 'Magnets' to issue a joint single…still in their infancy.
And having a single to promote obviously means that the band will have to start gigging.
And what about the music?
"…new waveish with hard rock leanings.
The first number on the tape is "Together", a title which seems to fit the spirit within the new band.
…it's the best number of the three…with a pounding bass line, the track is both interesting, and, I would think, commercially viable.
All in all a good number.
Track two "Stars and Mars" opens with a …riff and again it's a
We welcome DHSS back and wish them well.
Tamworth Herald – 25/06/81
Musicbox – Rock on at town venue
ROCK returns to Tamworth Arts Centre on Saturday July 18 when Omen will bring their own brand of heavy metal to the town centre venue.