Beyond Elysium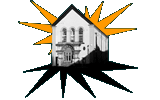 Caption
Photograph courtesy: Source
Musical Genre/Type: Alternative
Formed: 1986
Band Members:
Barry Cope - Bass Guitar
Andrew Lucas - Vocals
Peter Steadman - Rhythm Guitar
Adrian Hall - Lead Guitar
Richard Williams - Synthesiser
Gigs:
02/05/86
Beyond Elysium
Femme Fatale
Tamworth Arts Centre
25/08/86
Tamworth Rock Festival
Burnin' Sky
Beyond Elysium
Cuddly Spiders
Breaking Point
Dance Stance
Wolfsbane
Depth Charge
Orange
The Royal Family
Tamworth Herald – 02/05/86
Musicbox – Perfect night for spikeys
A BRAND new band in the Sisters of Mercy/Joy Division mould, will make their Arts Centre debut tonight (Friday).
The group, Beyond Elysium, will be joined by fun loving Femme Fatale, making their eagerly-awaited return to a Tamworth stage.
Beyond Elisium are made up of Tamworth and Birmingham-based members and have been together for just a few months. They have already played a couple of concerts but are keenly looking forward to testing the water in front of Tamworth's large, spikey-top population.
"We are looking forward to the concert and we hope we will go down well," said bassist Barry Cope.
Joining Barry will be Andrew Lucas (vocals), Peter Steadman (rhythm), Adrian Hall (lead) and Richard Williams (synth). Together they make a sound which should appeal very much to Femme Fatale's loyal crowd.
The concert starts at 8pm and even if you don't find out what Beyond Elisium means you should have a good night.
Tamworth Herald – 02/05/86
Musicbox – SNIPS
Just an apology (and especially to Depth Charge) for the time it has taken for me to review various demos. It is entirely due to the wonderful electricity of the very busy music scene but I promise I will get round to it eventually!
Tamworth Herald – 02/05/86
Musicbox – SUNDAY CALL-UP FOR BANDS ON FESTIVAL TRAIL
EVERY BAND involved in the 1986 Tamworth Festival is urged to attend a full and important meeting at the Tavern, Tamworth on Sunday night. All the bands will be told when and where they will be playing and there will also be a full discussion about costs, times and equipment.
The 18 bands who will be playing on the main tow days are (in no particular order) Wolfsbane, Breaking Point, Dance Stance, The Parade, Candle Dance, Caprice, Soil Brothers, Depth Charge, Burnin' Sky, Femme Fatale, The Magnets, The Cradle, One On One, Spirit Lake, Kara, Orange, Catch 22 and Beyond Elysium.
In addition, The Green Swings (see you at the Embassy lads!) and Shellshock have been confirmed as among the Arts Centre acts, before the 'main' event.
Will all these bands please attend on the night – sending at least one member. Any of the aboce bands who cannot attend should contact Sam Holliday before Sunday night. The meeting is due to start at 8pm.
Any more new acts – especially Roger Moore's new band – who would like to take part in the Arts Centre stage of the event should also attend.
Tamworth Herald – 16/05/86
Musicbox – Big night of smoke and fire
Catch 22/Beyond Elysium – The Rathole
TWO OF THE area's 'new wave' of non-rock outfits hit the Rathole on Sunday night for an intriguing double-header.
For both bands it was an important show as they attempt to build up a big audience before their appearances at the Tamworth Rock Festival later this year. And both can fee satisfied that they have increased their profiles considerably after this well-attended and enjoyable show.
Catch 22 were first up and initially seemed very nervous indeed. Losing guitarist Dave Stevenson to the Dream Factory has created a hole which the band still need to fill, and at the start this made them rather edgy.
Gradually, however things perked up and by the time they launched into a dynamic 'Alternative Ulster' they had started to smile a bit. Best numbers in their short set were 'Love Explosion' and a brand newie 'Spiders and Sharks' where Ray Clenshaw shows he is definitely a man after my own heart by virtually stealing the chords of 'White Riot' and changing the words. A wise fellow indeed.
Beyond Elysium came on behind their now obligatory some screen - with the lights and strobes effect making a quite haunting sub-gothic horror movie scenario.
Their sound is firmly rooted in the darker side of life with the strain of Ian Curtis running right through the music. It is a sound that is very individualistic with an atmosphere and character that is both threatening and mesmerising. They are definitely a band who are aiming to appeal to a certain sector of the audience – and believe me, they have greatly improved.
So a fine show by two young bands and another great one for the Rathole. How much longer can this all go on.
Tamworth Herald – 30/05/86
Musicbox - Bands called to meeting
ALL THE bands involved in the Tamworth Bank Holiday Festival are reminded that Sunday night is pay night!
A full meeting will be held for all the bands involved in both the indoor and outdoor sections of the concert and all those playing in the Castle grounds will be required to pay their 'entry fee' on Sunday.
Al the moment the line up for the main two days is like this: Sunday (in order of appearance): Candle Dance, Spirit Lake, Kara, Soil Brothers, One On One, The Parade, XPD, The Magnets. Monday (in order of appearance): Burnin' Sky, Beyond Elysium, Caprice, Breaking Point, Dance Stance, Wolfsbane, Depth Charge, orange, Femme Fatale. As a reminder every musician in the above 18 bands is required to pay a £6 levy and anyone that hasn't got the will or the means to pay on the night had better bring a good lawyer!
In addition to the main two days bands such as Shellshock, The Green Swings, The Cradle, Side Effect and The Magic Carrots have been confirmed for the days at the Arts Centre, promising perhaps the most varied festival line up yet.
The meeting takes place at 8pm on Sunday at The Tavern anyone other than band members who wants to get involved in the festival is welcome to attend.
Tamworth Herald – 20/06/86
Musicbox – SNIPS
A fine festival line-up
THE final line-up for the Tamworth Bank Holiday Rock Festival in the Castle Grounds has now been worked out. After the splits of Femme Fatale, The Parade and Spirit Lake. The Green Swings, Shellshock and the wonderful Royal Family have stepped in to make the final line-up:
Sunday – 12.30, CandleDance; 1.05pm, Green Swings; 1.40pm, Shellshock; 2.15pm, Soil Brothers; 2.50pm, One On One; 3.25, Kara; 4.00pm, XPD; 4.35pm, Catch 22 and headlining at 5.10pm, The Magnets. Then on Monday it's: 12.30pm, Burnin' Sky; 1.05pm, Beyond Elysium; 1.40pm, Cuddly Spiders; 2.15pm, Breaking Point; 2.50pm, Wolfsbane; 3.25pm, Dance Stance; 4.00pm, Depth Charge; 4.35pm, Orange and headlining at 5.10pm, The Royal Family. The pre-festival Arts Centre line-ups are still uncertain but Ivory, Side Effect and Cradle are among those who should be involved. Official festival t-shirts (which are likely to cause a fair bit of controversy should be available soon.
Tamworth Herald – 15/08/86
Musicbox – Countdown to a wild weekend
EXCITEMENT for this year's Tamworth Rock Festival is now reaching fever pitch.
With just one week and all the pre-festival problems cleared up, more than twenty bands are now putting the finishing touches to the sets they will be delivering over the four days of the festival fun.
Once again the festival has been divided into tow distinct halves – inside and outside. The inside will see two nights at the Arts Centre next Friday and Saturday, and then an alternative disco party at the Rathole on Bank Holiday Monday night. And once again the outside section will bring together 18 bands over Sunday and Monday all playing in the Tamworth Castle Grounds for free.
This is basically how the festival will look:
FRIDAY, AUGUST 22
Tamworth Arts Centre will play host to a triple bill of music headlined by metal favourites Wolfsbane. Joining them will be Shellshock and possibly Lichfield group Ivory. The final line-up should be announced next week.
SATURDAY, AUGUST 23
Breaking Point will headline the second festival party night at the Arts Centre with new alternative band Thirteenth Reunion in support. Another group will be added to the line-up this week.
SUNDAY, AUGUST 24
All attention switches to the Castle Grounds where once again the bands will play on front of the main tennis courts area. The festival starts at about 11.445 with a disco and the first band The Pink Tomatoes follow at 12.30. The rest of the line-up (who should follow at 35 minute intervals) is Attica, Shellshock, Soil Brothers, One On One, Kara, XPD, Catch 22 and finally The Magnets. It should all finish between 6.25 and 7pm.
MONDAY, AUGUST 25
Once again the disco starts the day off and leads into the first band Burnin' Sky who will be on stage at 12.30. They will then be followed by Beyond Elysium, Cuddly Spiders, Breaking Point, Dance Stance, Wolfsbane, Depth Charge, Orange and finally The Royal Family.
Then at about 8.30pm on Monday all attention switched to the Rathole for s special alternative disco party night with Paul Clements. The disco is designed as a post festival party for all the musicians to enjoy, but will be open to everyone to make for a late-night treat.
All in all it makes for the best festival line-up yet – and certainly the most varied. Metal, alternative, skiffle, pop, r 'n' b and many more styles are covered, so there really is something fro everyone. So forget what you may have heard elsewhere the festival is on and the spirit among the town's musicians is as good as ever. Cancel all your plans and get ready for four days of fun!
PS if anyone knows a cure for rain please give me a ring!
SAM HOLLIDAY
Tamworth Herald – 22/08/86
Musicbox – Here's the fabulous festival line-up
TAMWORTH'S fourth annual Bank holiday rock festival blazes into action this weekend and promises to be the biggest and best the Town has ever seen.
Eighteen bands will take to the Castle Grounds stage on Sunday and Monday offering a varied and exciting package of local talent.
And, to give the festival the best possible start, Tamworth Arts Centre will tonight (Friday) and tomorrow stage two festival party nights featuring among others Wolfsbane, Breaking Point and a one-off show from Love On Board.
All in all it looks like being a festival to remember and here in full details is what is happening where and when.
Tonight
The festival starts with an Arts Centre triple bill featuring three bands from the heavier side of life. New boys Shellshock will join up with not-so-new boys Kara and positively-old boys Wolfsbane for a sparkling three band show. As with last years, the Arts Centre pre-festival nights are designed to be party-style events and everyone petting into the spirit (and spirits) of the weekend. It starts at 8pm costs 50p and should be excellent.
Saturday
ANOTHER enticing triple bill will especially interest people of an alternative (sic) persuasion. Breaking Point, who hope to have their debut single out this week, will headline the show and in support will be two unusual acts. First is 13th Reunion featuring the immortal Gerald on bass and second is Love On Board making a special one-off comeback gig to join in the party atmosphere. It adds up to a superb bill which marks the debut show for 13th Reunion, and once again is a meagre – nay, measly! – 50p
Sunday
AND SO to the main event. Two days of exciting, varied rock music in the Castle Grounds. Once again the stage will be set up in front of the tennis courts at the far end of the Castle Grounds, and as with the past couple of years, it will cost you nothing to watch. Here is a quick one-line description of all the bands on show and their (approximate) appearance times…
Heavy
Freefall (12.20) A Coventry heavy band (that's all I know!)
Attica (1.05) Powerful bass-driven combo who crimp their hair and slice their guitars.
Shellshock (1.40) Young lusty metal sound, who smile a lot.
Soil Brothers (2.15) Skiffle-style pop played with coconuts, cardboard and oodles of enthusiasm.
One On One (2.50) Nose-perfect rock music played by soon-to-be superstars.
Noise
Kara (3.25) loud Americanised noises played by local Anglicised noise-makers.
XPD (4.00) Stylish alternative pop music, which cab be summed up as 'ego-shock' rock.
Catch 23 (4.35) Pure-punk-period pop music with panache, power and passion.
The Magnets (5.10) Modern synthesised pop music played by modern synthesised pop people.
Monday
ONCE MORE the Castle Grounds plays host to nine more varied outfits who line up like this.
Burnin' Sky (12.30) Coleshill-based r 'n' b band who revel in the smoky, sleazy way of life.
Beyond Elysium (1.05) Dark sombre sounds with a modern appeal and feel.
Funky
Cuddly Spiders (1.40) Laid-back harmless flares rock.
Breaking Point (2.15) Passion-packed soaring, roaring rock music.
Dance Stance (2.50) Tight, funky nouveau-pop with a burning soul.
Wolfsbane (3.25) Gentle, middle of the road folk band made up of four charmingly polite young boys. A mud afternoon break from all this rock nonsense.
Depth Charge (4.00) Cuddly rock and roll pirates bursting with good times.
Orange (4.35) Deceptively light pop music with a telling edge. Bright, breezy, orangey.
The Royal Family (5.10) regal r 'n' b with guaranteed dance-ability and toe-tapping tendencies.