Burnin' Sky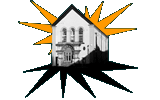 Musical Type/Genre: Blues Rock
Formed: 1986 Split:
Band Members
Maurice Collins - Vocals
Pete Whipps - Drums
Keith Richards - Bass
Nig Allen - Lead Guitar
Gigs
02/02/86
Caprice
Orange Blossom Special
Burnin' Sky
Battle of the Bands
Tamworth Arts Centre
13/04/86
Depth Charge
Spirit Lake
Burnin' Sky
The Rathole
10/05/86
Kara
Burnin' Sky
Wood End Youth Centre
21/06/86
Burnin' Sky
Depth Charge
Seventh Star
Coleshill Town Hall
25/08/86
Tamworth Rock Festival
Burnin' Sky
Beyond Elysium
Cuddly Spiders
Breaking Point
Dance Stance
Wolfsbane
Depth Charge
Orange
The Royal Family
Tamworth Herald – 17/01/86
Musicbox – Bands tune up for five nights
TAMWORTH'S second annual Battle of the Bands contest looks set to be a great success with 16 groups – some completely new to the scene – taking part. The event has been stretched over five nights, with four heats and a final which will possibly be judged by a celebrity.
And as well as winning the accolade of Tamworth's best band, and a Young People's Arts Festival trophy, the successful band will also win £50 worth of recording time at the Expresso Bongo studios.
The whole event will get underway two weeks on Sunday at Tamworth Arts Centre.
Sunday February 2 – Caprice and Femme Fatale take on the unknown quantities of Coleshill's Burnin' Sky and new Anice Byfield group Precious Toys.
Sunday February 9 – The Australians, One On One, Dance Stance and another new one, Drowning Pool.
Sunday, February 16 – Depth Charge, Wolfsbane, The Me and The Parade.
Sunday, February 23 – Terroa, Spirit Lake, Judas Cradle and Breaking Point.
Friday February 28 – The Final.
Tamworth Herald – 07/02/86
Musicbox –REVIEW
SKY HIGH IN THE SAUNA!
TAMWORTH'S second annual Battle of the Bands contest got off to a superb start on Sunday, when a packed-to-bursting Arts Centre watched new outfits Burnin' Sky become the first group to qualify for grand final.
With Femme Fatale forced to pull out and horrendous weather being served up outside, the Tamworth public could have been forgiven for forgetting all about the show. But scores turned up and the Arts Centre's new band room was turned into a veritable sauna as the huge crowd watched well-tested Caprice take on the fresh challenge of Orange Blossom Special and Burnin' Sky.
Caprice were first up and they caused a ripple by producing a new member who was even better looking than bassist Mike Fleming. She was Karen Nicholls, a powerful and confident singer who added a raunchy touch to Caprice's OR sound.
She looked good, sounded good and I have no doubt that with her in the line-up, attendances at Caprice gigs will start to rise appreciatively.
With new drummer Dean Cox also sounding useful, Caprice looked a virtually new band and with a little more time they could become quite a force.
Admiring
Next up were Coleshill's Burnin' Sky, who turned on an intriguing 20-minute burts that was very well received. Their sound is closer to progressive rock than R 'n' B I was expecting, but it has a nice sleazy feel all of its own.
Maurice Collins (vocals), Pete Whipps (drums) and the wonderfully-named Keith Richards (bass) are all musicians of note, but for me, the band's biggest bonus is lead guitarist Nig Allen.
He handled a couple of long breaks very effectively indeed, and received admiring glances from many of the musicians who were sunbathing in the equator-like temperatures.
To add spice to the night, Tamworth's premier poet Jed Moore took to the stage for another scurrilous, irreverent and downright disgusting burst of filth-prose. He was extremely funny and even when he viciously destroyed every band's ego with a send up of the Tamworth scene, he kept everyone smiling. I have said it before and I will say it again – this guy is a star!
Very bright
Last on were Orange Blossom Special, who turned in a very entertaining debut set. Their sound was smooth, well-crafted and very melodious and was as passionately played as you would expect from the people involved.
Everyone did their bit to give the sound its well-rounded edge, but a special mention must go to Julian Amos who I thought was tremendous.
As a band their future looks very bright. They have a nice image, they are all very likeable personalities and with the tireless Mr. Byfield as manager, their potential should be exploited to the full. After all, if they can sound this good after one concert, what will they sound like after 10?
So closed a very enjoyable night's entertainment. The final result was very close and the announcement that Burnin' Sky had won was greeted with a loud roar from their large band of followers.
If the next three weeks are as good as this, the contest will have been a very great success indeed. And, after the steamy atmosphere of that band room, we will all end up several stones lighter by the end of this enjoyable event!
Sam Holliday
Tamworth Herald – 11/04/86
Musicbox – A buzz of gigs takes off and the choice is yours
THE LOCAL rock scene is set for its busiest weekend of the year so far with a whole host of bands playing impressive shows over the next three days.
The buzz of local activity is proof that after a slow start to the year, local bands have at last found their feet and are breathing fresh, optimistic air once again.
It means rock punters in the region have the chance to see bands as varied as the Dance Stance, Burnin' Sky and Depth Charge in a variety of gigs across the region.
Depth Charge and The First open the proceedings with an Arts Centre show tonight (Friday) and then on Saturday you can catch The Dance Stance at Polesworth Memorial Hall.
And to round off the weekend on Sunday night 'The Rathole' stages its second major show with Depth Charge, Spirit Lake and Burnin' Sky.
The healthy amount of concerts shows that the highly-successful 'Battle of the bands' event has put musicians back in the 'mood' for action as they begin the long build-up to the August Bank Holiday Festival.
One band who should figure prominently in the festival, Depth Charge, set the rocking weekend off to a powerful start when they team up with The First tonight. Depth Charge who have just released their first demo (To be reviewed shortly) play progressive, melodic rock that has won them many admirers at recent shows.
Unlucky
They were desperately unlucky not to win their 'Battle of the bands' heat and if they are half as good tonight as they were then, it should be a fine show.
Headlining the gig are The First – as you must have gathered by the billboard-size posters around the town – they are a perfect foil for Depth Charge, playing music that owes as much to modern 'epic' rock as the traditional rock base which is their roots. U2 and INXS comparisons abound, but don't go along expecting to hear 'I Will Follow'. The First are very definitely their own band.
Saturday night sees one of the most eagerly-awaited shows of the year so far when the legion of Dance Stance members bring a fresh, new set to their legion of fans at Polesworth Memorial Hall.
The band printed 150 tickets in advance and were pleasantly surprised to see them all snapped up, so with people playing on the door as well, there should be a packed audience to watch an intriguing show.
And so to Sunday, The Rathole opens its doors for the second week running hoping for another night to match last week's dazzling opening. Depth Charge will make their second appearance of the weekend alongside Burnin' Sky and progressive outfit Spirit Lake.
Sleaze
Burnin's Sky will bring a mixture of sleaze and blues rock to Tamworth's favourite 'hole' and for people who like an almost literal trip down memory lane, there should be much to appreciate in Spirit Lake's sound.
We must hope that they forget their lethal smoke bombs this time, otherwise people will swarm for the exits like rats leaving a smoking hole.
So a great weekend all round. Ticket prices obviously vary but if you take along about £1 for admission and arrive at about 8pm you should be safe at all the events.
Tamworth Herald – 02/05/86
Musicbox – SUNDAY CALL-UP FOR BANDS ON FESTIVAL TRAIL
EVERY BAND involved in the 1986 Tamworth Festival is urged to attend a full and important meeting at the Tavern, Tamworth on Sunday night. All the bands will be told when and where they will be playing and there will also be a full discussion about costs, times and equipment.
The 18 bands who will be playing on the main tow days are (in no particular order) Wolfsbane, Breaking Point, Dance Stance, The Parade, Candle Dance, Caprice, Soil Brothers, Depth Charge, Burnin' Sky, Femme Fatale, The Magnets, The Cradle, One On One, Spirit Lake, Kara, Orange, Catch 22 and Beyond Elisium.
In addition, The Green Swings (see you at the Embassy lads!) and Shellshock have been confirmed as among the Arts Centre acts, before the 'main' event.
Will all these bands please attend on the night – sending at least one member. Any of the aboce bands who cannot attend should contact Sam Holliday before Sunday night. The meeting is due to start at 8pm.
Any more new acts – especially Roger Moore's new band – who would like to take part in the Arts Centre stage of the event should also attend.
Tamworth Herald – 09/05/86
Musicbox – SNIPS
ROCK FANS from all round the area will be making their way to the unlikely setting of Wood End Youth Centre on Saturday night for a special charity concert. Kara will make their first full concert appearance supported by Coleshill workaholics Burnin' Sky and a disco. It all costs £1 with profits going to charity. A licence has been applied for so you shouldn't miss your evening drink on what should be a very good night.
Tamworth Herald – 20/06/86
Musicbox – Ready for rock shockers, or try a lazy trout
The tomorrow night Coleshill Town Hall is the place to be for a fine triple bill. Coleshill's local heroes Burnin' Sky return to the hall after a number of successful out-of-town concerts and will be joined by a new band Seventh Star and a rather older one Depth Charge. Burnin' Sky are keenly looking forward to the show (which costs a reasonable £1 for the three bands) and Depth Charge are also keen to move into the virgin territory for the group. A warning to all spectators and Burnin' Sky personnel however – do NOT ask Depth Charge's Mick Goodby to relate his sick jokes.
Tamworth Herald – 20/06/86
Musicbox – SNIPS
A fine festival line-up
THE final line-up for the Tamworth Bank Holiday Rock Festival in the Castle Grounds has now been worked out. After the splits of Femme Fatale, The Parade and Spirit Lake. The Green Swings, Shellshock and the wonderful Royal Family have stepped in to make the final line-up:
Sunday – 12.30, CandleDance; 1.05pm, Green Swings; 1.40pm, Shellshock; 2.15pm, Soil Brothers; 2.50pm, One On One; 3.25, Kara; 4.00pm, XPD; 4.35pm, Catch 22 and headlining at 5.10pm, The Magnets. Then on Monday it's: 12.30pm, Burnin' Sky; 1.05pm, Beyond Elysium; 1.40pm, Cuddly Spiders; 2.15pm, Breaking Point; 2.50pm, Wolfsbane; 3.25pm, Dance Stance; 4.00pm, Depth Charge; 4.35pm, Orange and headlining at 5.10pm, The Royal Family. The pre-festival Arts Centre line-ups are still uncertain but Ivory, Side Effect and Cradle are among those who should be involved. Official festival t-shirts (which are likely to cause a fair bit of controversy should be available soon.
Tamworth Herald – 15/08/86
Musicbox – Countdown to a wild weekend
EXCITEMENT for this year's Tamworth Rock Festival is now reaching fever pitch.
With just one week and all the pre-festival problems cleared up, more than twenty bands are now putting the finishing touches to the sets they will be delivering over the four days of the festival fun.
Once again the festival has been divided into tow distinct halves – inside and outside. The inside will see two nights at the Arts Centre next Friday and Saturday, and then an alternative disco party at the Rathole on Bank Holiday Monday night. And once again the outside section will bring together 18 bands over Sunday and Monday all playing in the Tamworth Castle Grounds for free.
This is basically how the festival will look:
FRIDAY, AUGUST 22
Tamworth Arts Centre will play host to a triple bill of music headlined by metal favourites Wolfsbane. Joining them will be Shellshock and possibly Lichfield group Ivory. The final line-up should be announced next week.
SATURDAY, AUGUST 23
Breaking Point will headline the second festival party night at the Arts Centre with new alternative band Thirteenth Reunion in support. Another group will be added to the line-up this week.
SUNDAY, AUGUST 24
All attention switches to the Castle Grounds where once again the bands will play on front of the main tennis courts area. The festival starts at about 11.445 with a disco and the first band The Pink Tomatoes follow at 12.30. The rest of the line-up (who should follow at 35 minute intervals) is Attica, Shellshock, Soil Brothers, One On One, Kara, XPD, Catch 22 and finally The Magnets. It should all finish between 6.25 and 7pm.
MONDAY, AUGUST 25
Once again the disco starts the day off and leads into the first band Burnin' Sky who will be on stage at 12.30. They will then be followed by Beyond Elysium, Cuddly Spiders, Breaking Point, Dance Stance, Wolfsbane, Depth Charge, Orange and finally The Royal Family.
Then at about 8.30pm on Monday all attention switched to the Rathole for s special alternative disco party night with Paul Clements. The disco is designed as a post festival party for all the musicians to enjoy, but will be open to everyone to make for a late-night treat.
All in all it makes for the best festival line-up yet – and certainly the most varied. Metal, alternative, skiffle, pop, r 'n' b and many more styles are covered, so there really is something fro everyone. So forget what you may have heard elsewhere the festival is on and the spirit among the town's musicians is as good as ever. Cancel all your plans and get ready for four days of fun!
PS if anyone knows a cure for rain please give me a ring!
SAM HOLLIDAY
Tamworth Herald – 22/08/86
Musicbox – Here's the fabulous festival line-up
TAMWORTH'S fourth annual Bank holiday rock festival blazes into action this weekend and promises to be the biggest and best the Town has ever seen.
Eighteen bands will take to the Castle Grounds stage on Sunday and Monday offering a varied and exciting package of local talent.
And, to give the festival the best possible start, Tamworth Arts Centre will tonight (Friday) and tomorrow stage two festival party nights featuring among others Wolfsbane, Breaking Point and a one-off show from Love On Board.
All in all it looks like being a festival to remember and here in full details is what is happening where and when.
Tonight
The festival starts with an Arts Centre triple bill featuring three bands from the heavier side of life. New boys Shellshock will join up with not-so-new boys Kara and positively-old boys Wolfsbane for a sparkling three band show. As with last years, the Arts Centre pre-festival nights are designed to be party-style events and everyone petting into the spirit (and spirits) of the weekend. It starts at 8pm costs 50p and should be excellent.
Saturday
ANOTHER enticing triple bill will especially interest people of an alternative (sic) persuasion. Breaking Point, who hope to have their debut single out this week, will headline the show and in support will be two unusual acts. First is 13th Reunion featuring the immortal Gerald on bass and second is Love On Board making a special one-off comeback gig to join in the party atmosphere. It adds up to a superb bill which marks the debut show for 13th Reunion, and once again is a meagre – nay, measly! – 50p
Sunday
AND SO to the main event. Two days of exciting, varied rock music in the Castle Grounds. Once again the stage will be set up in front of the tennis courts at the far end of the Castle Grounds, and as with the past couple of years, it will cost you nothing to watch. Here is a quick one-line description of all the bands on show and their (approximate) appearance times…
Heavy
Freefall (12.20) A Coventry heavy band (that's all I know!)
Attica (1.05) Powerful bass-driven combo who crimp their hair and slice their guitars.
Shellshock (1.40) Young lusty metal sound, who smile a lot.
Soil Brothers (2.15) Skiffle-style pop played with coconuts, cardboard and oodles of enthusiasm.
One On One (2.50) Nose-perfect rock music played by soon-to-be superstars.
Noise
Kara (3.25) loud Americanised noises played by local Anglicised noise-makers.
XPD (4.00) Stylish alternative pop music, which cab be summed up as 'ego-shock' rock.
Catch 23 (4.35) Pure-punk-period pop music with panache, power and passion.
The Magnets (5.10) Modern synthesised pop music played by modern synthesised pop people.
Monday
ONCE MORE the Castle Grounds plays host to nine more varied outfits who line up like this.
Burnin' Sky (12.30) Coleshill-based r 'n' b band who revel in the smoky, sleazy way of life.
Beyond Elysium (1.05) Dark sombre sounds with a modern appeal and feel.
Funky
Cuddly Spiders (1.40) Laid-back harmless flares rock.
Breaking Point (2.15) Passion-packed soaring, roaring rock music.
Dance Stance (2.50) Tight, funky nouveau-pop with a burning soul.
Wolfsbane (3.25) Gentle, middle of the road folk band made up of four charmingly polite young boys. A mud afternoon break from all this rock nonsense.
Depth Charge (4.00) Cuddly rock and roll pirates bursting with good times.
Orange (4.35) Deceptively light pop music with a telling edge. Bright, breezy, orangey.
The Royal Family (5.10) regal r 'n' b with guaranteed dance-ability and toe-tapping tendencies.