Kara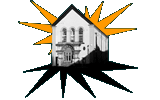 Musical Genre/Type: Rock
Formed: 1986
Gigs:
23/02/86
Breaking Point
Kara
The Cradle
Spirit Lake
Battle of the Bands
Tamworth Arts Centre
10/05/86
Kara
Burnin' Sky
Wood End Youth Centre
24/08/86
Tamworth Rock Festival
Castle Grounds
Freefall
Attica
Shellshock
Soil Brothers
One On One
Kara
XPD
Catch 22
The Magnets
03/10/86
Wolfsbane Single Launch Party
Wolfsbane
Kara
The Rathole
21/12/86
Dream Factory (last gig)
Kara
The Rathole
30/01/87
Strap On Jack
Kara
Tamworth Arts Centre
07/02/87
Battle of the Bands
Rape In Yellow
Kara
Breaking Point
Tamworth Arts Centre
Tamworth Herald – 28/02/86
Musicbox – Thunder, fog and buckets of hair gel…
Heat rises and the victors live up to their name
Battle of the Bands – Heat Four – Review
BREAKING POINT squeezed into the final of the 'Battle of the Bands' on Sunday night in another absorbing and contrasting night of local music. They won their heat by just one point in another show which was packed to the rafters with sweat-soaked, rock-hungry spectators.
Biggest disappointment of the night was that the injury to John Reeman's hand meant the much tipped Terroa were forced to pull out. It was a blow, but in the true spirit of the local scene new band Kara agreed to step in and were sent scuttling back home to get their guitars after they had arrived for a peaceful night out.
Opening the show were Spirit Lake, who attempted, and to a large extent succeeded – to create the feel of the early 70s. Comparisons with Deep Purple and even from one judge, Jimi Hendrix, showed the direction the band were clearly trying to go and there was no doubt they worked together well as a tight professional combo.
Lungs
Keyboard player Tim Burgess came in for a lot of well-deserved praise, but the highlight of the set was undoubtedly a tremendous number called 'Armageddon' complete with a sparkling smoke effect which embraced everybody's lungs and made the atmosphere even thicker.
Next up were The Cradle – and what a revelation they were. When they came on the stage (leaving behind buckets of hair gel) they looked and …stamped all over it, with that man Quay racing around the stage like a headless chicken.
The opening number 'A State Of Mind', was quite brilliant and although the band were a little rough around the edges, they were extremely promising. I have no doubt their Cult-style sound will soon give them a cult following and it certainly was a spine-tingling show. The haircuts were pretty irresistible too.
Kara came next and turned in a very tight and powerful show which brought wide applause from the audience. Kara displayed none of the nerves you would expect from a band who had been in the competition for just two hours.
The swing
Best number of a well played set – a special credit to the male and female vocalists and the group's new guitarist, Paul – was 'Promises' which had a thunderingly good chorus and a clean, likeable sound.
Closing the contest were heat winners Breaking Point. Despite having a slightly under-stated sound, they soon got into the swing of things and somebody walked past me after two minutes and said "They've won it – no contest!".
Well, in the end, it didn't quite work out that way, as the band managed just a one point victory, but there is no doubt they will take some beating tonight (Friday).
So Terroa or not Terroa (that was the sadness) with was a fine all-round show, loudly applauded and supported by the biggest audience yet. The three judges Paul Speare, Phil Smith and the Dream Factory's Mark Mortimer, were clearly impressed with the overall standard.
Tamworth Herald – 02/05/86
Musicbox – SUNDAY CALL-UP FOR BANDS ON FESTIVAL TRAIL
EVERY BAND involved in the 1986 Tamworth Festival is urged to attend a full and important meeting at the Tavern, Tamworth on Sunday night. All the bands will be told when and where they will be playing and there will also be a full discussion about costs, times and equipment.
The 18 bands who will be playing on the main tow days are (in no particular order) Wolfsbane, Breaking Point, Dance Stance, The Parade, Candle Dance, Caprice, Soil Brothers, Depth Charge, Burnin' Sky, Femme Fatale, The Magnets, The Cradle, One On One, Spirit Lake, Kara, Orange, Catch 22 and Beyond Elysium.
In addition, The Green Swings (see you at the Embassy lads!) and Shellshock have been confirmed as among the Arts Centre acts, before the 'main' event.
Will all these bands please attend on the night – sending at least one member. Any of the aboce bands who cannot attend should contact Sam Holliday before Sunday night. The meeting is due to start at 8pm.
Any more new acts – especially Roger Moore's new band – who would like to take part in the Arts Centre stage of the event should also attend.
Tamworth Herald – 09/05/86
Musicbox – SNIPS
ROCK FANS from all round the area will be making their way to the unlikely setting of Wood End Youth Centre on Saturday night for a special charity concert. Kara will make their first full concert appearance supported by Coleshill workaholics Burnin' Sky and a disco. It all costs £1 with profits going to charity. A licence has been applied for so you shouldn't miss your evening drink on what should be a very good night.
Tamworth Herald – 30/05/86
Musicbox - Bands called to meeting
ALL THE bands involved in the Tamworth Bank Holiday Festival are reminded that Sunday night is pay night!
A full meeting will be held for all the bands involved in both the indoor and outdoor sections of the concert and all those playing in the Castle grounds will be required to pay their 'entry fee' on Sunday.
Al the moment the line up for the main two days is like this: Sunday (in order of appearance): Candle Dance, Spirit Lake, Kara, Soil Brothers, One On One, The Parade, XPD, The Magnets. Monday (in order of appearance): Burnin' Sky, Beyond Elysium, Caprice, Breaking Point, Dance Stance, Wolfsbane, Depth Charge, orange, Femme Fatale. As a reminder every musician in the above 18 bands is required to pay a £6 levy and anyone that hasn't got the will or the means to pay on the night had better bring a good lawyer!
In addition to the main two days bands such as Shellshock, The Green Swings, The Cradle, Side Effect and The Magic Carrots have been confirmed for the days at the Arts Centre, promising perhaps the most varied festival line up yet.
The meeting takes place at 8pm on Sunday at The Tavern anyone other than band members who wants to get involved in the festival is welcome to attend.
Tamworth Herald – 20/06/86
Musicbox – SNIPS
A fine festival line-up
THE final line-up for the Tamworth Bank Holiday Rock Festival in the Castle Grounds has now been worked out. After the splits of Femme Fatale, The Parade and Spirit Lake. The Green Swings, Shellshock and the wonderful Royal Family have stepped in to make the final line-up:
Sunday – 12.30, CandleDance; 1.05pm, Green Swings; 1.40pm, Shellshock; 2.15pm, Soil Brothers; 2.50pm, One On One; 3.25, Kara; 4.00pm, XPD; 4.35pm, Catch 22 and headlining at 5.10pm, The Magnets. Then on Monday it's: 12.30pm, Burnin' Sky; 1.05pm, Beyond Elysium; 1.40pm, Cuddly Spiders; 2.15pm, Breaking Point; 2.50pm, Wolfsbane; 3.25pm, Dance Stance; 4.00pm, Depth Charge; 4.35pm, Orange and headlining at 5.10pm, The Royal Family. The pre-festival Arts Centre line-ups are still uncertain but Ivory, Side Effect and Cradle are among those who should be involved. Official festival t-shirts (which are likely to cause a fair bit of controversy should be available soon.
Tamworth Herald – 11/07/86
Musicbox - SNIPS
KARA are on the lookout for a new singer to front their American rock band. The group who have a prime slot at this year's festival want a dedicated singer as soon as possible.
Tamworth Herald – 22/08/86
Musicbox – Here's the fabulous festival line-up
TAMWORTH'S fourth annual Bank holiday rock festival blazes into action this weekend and promises to be the biggest and best the Town has ever seen.
Eighteen bands will take to the Castle Grounds stage on Sunday and Monday offering a varied and exciting package of local talent.
And, to give the festival the best possible start, Tamworth Arts Centre will tonight (Friday) and tomorrow stage two festival party nights featuring among others Wolfsbane, Breaking Point and a one-off show from Love On Board.
All in all it looks like being a festival to remember and here in full details is what is happening where and when.
Tonight
The festival starts with an Arts Centre triple bill featuring three bands from the heavier side of life. New boys Shellshock will join up with not-so-new boys Kara and positively-old boys Wolfsbane for a sparkling three band show. As with last years, the Arts Centre pre-festival nights are designed to be party-style events and everyone petting into the spirit (and spirits) of the weekend. It starts at 8pm costs 50p and should be excellent.
Saturday
ANOTHER enticing triple bill will especially interest people of an alternative (sic) persuasion. Breaking Point, who hope to have their debut single out this week, will headline the show and in support will be two unusual acts. First is 13th Reunion featuring the immortal Gerald on bass and second is Love On Board making a special one-off comeback gig to join in the party atmosphere. It adds up to a superb bill which marks the debut show for 13th Reunion, and once again is a meagre – nay, measly! – 50p
Sunday
AND SO to the main event. Two days of exciting, varied rock music in the Castle Grounds. Once again the stage will be set up in front of the tennis courts at the far end of the Castle Grounds, and as with the past couple of years, it will cost you nothing to watch. Here is a quick one-line description of all the bands on show and their (approximate) appearance times…
Heavy
Freefall (12.20) A Coventry heavy band (that's all I know!)
Attica (1.05) Powerful bass-driven combo who crimp their hair and slice their guitars.
Shellshock (1.40) Young lusty metal sound, who smile a lot.
Soil Brothers (2.15) Skiffle-style pop played with coconuts, cardboard and oodles of enthusiasm.
One On One (2.50) Nose-perfect rock music played by soon-to-be superstars.
Noise
Kara (3.25) loud Americanised noises played by local Anglicised noise-makers.
XPD (4.00) Stylish alternative pop music, which cab be summed up as 'ego-shock' rock.
Catch 23 (4.35) Pure-punk-period pop music with panache, power and passion.
The Magnets (5.10) Modern synthesised pop music played by modern synthesised pop people.
Monday
ONCE MORE the Castle Grounds plays host to nine more varied outfits who line up like this.
Burnin' Sky (12.30) Coleshill-based r 'n' b band who revel in the smoky, sleazy way of life.
Beyond Elysium (1.05) Dark sombre sounds with a modern appeal and feel.
Funky
Cuddly Spiders (1.40) Laid-back harmless flares rock.
Breaking Point (2.15) Passion-packed soaring, roaring rock music.
Dance Stance (2.50) Tight, funky nouveau-pop with a burning soul.
Wolfsbane (3.25) Gentle, middle of the road folk band made up of four charmingly polite young boys. A mud afternoon break from all this rock nonsense.
Depth Charge (4.00) Cuddly rock and roll pirates bursting with good times.
Orange (4.35) Deceptively light pop music with a telling edge. Bright, breezy, orangey.
The Royal Family (5.10) regal r 'n' b with guaranteed dance-ability and toe-tapping tendencies.
Tamworth Herald – 03/10/86
Musicbox – Party time as Wolfish single hits the road
METALLIC kings Wolfsbane will tonight (Friday) officially launch their debut single with a free party night concert at The Rathole.
The show is being billed as the musical event of the year with Wolfsbane promising a glittering party atmosphere as well as some straight to the throat metallics.
The reason for the party is that Wolfsbane's excellent single 'Clutching at Straws' will finally be released to a waiting world. The single backed with '5 am' will be on sale tonight at a reduced rate and will then be on sale throughout Tamworth and other neighbouring towns from tomorrow.
"This is going to be a very big event and we are really looking forward to it all," said guitarist Jase the Ace.
The basic format of the night is a free concert featuring both Wolfsbane and support act Kara. The only catch is that to get in you have to be there before 10 o'clock – anyone who isn't will have to stand outside and curse.
As well as two dynamic metal sets, the band have promised a lively disco and a host of party tricks which are being kept under wraps. Balloon, cakes and OTT costumes are expected to be the order of the night, which could well carry on into the early hours of Saturday morning.
The band have already had considerable interest shown in their single and they are hoping to get the sales off to a good start tonight with fans queuing up to buy the record at the first possible opportunity.
As the entry fee is not going to break anyone (!) there is no reason why everyone shouldn't buy the 45 tonight and help it on its inevitable journey to the top of the charts.
It's going to be one of the very best nights Tamworth music scene has experienced in centuries. Get there (early) and don't miss a thing. If everything goes to plan, Wolfsbane may seen get so incredibly mega, that you may never get the chance to see them free again. So let the party begin.
Tamworth Herald – 10/10/86
Musicbox – Kara – The Rathole
A band who are getting more mature, confident and appealing every time they hot the stage. Kara turned in a tuneful, tantalising set which received a near-ecstatic reaction from the good-humoured, sweat-laden audience. It was powerful, tuneful and tasteful and (despite the ritual slaughter of 'Teenage Kicks' this is a band I can heartily recommend for a good burst of sizzling rock entertainment. And that song 'Shout'…is indescribably excellent.
Tamworth Herald – 19/12/86
Musicbox – Farewell Factory, hello party time
THE DREAM FACTORY make their last appearance on Sunday night in what promises to be one of the most moving nights in the history of the local scene.
Even though they will be without two key brass section members, the band are determined to go ahead with the special 'Rathole' show which will be a public 'thank-you' to all the people who have loyally supported them over the years.
It will be the last time local pop fans will be able to see Tim, Lloyd, Mark, Batman and the rest of the Factory crew together on a stage – and they are hoping o make it a show to remember.
The band haven't practiced together for a month, but their understandable nerves about this are compensated by a belief that the genuine musical feeling will be enough to carry them through what should be a tremendous night.
It will be the last time we will all be able to hear classics like 'Feel Your Touch', 'Wine and Roses', 'Uncle Albert' and so on.
No Dream Factory – or for the matter local music – fan should want to miss it. It should be a cracker.
If you're still not convinced, the support band on the night is one of Tamworth's fastest improving outfits, Kara. The group are certainly on the 'up' at the moment and are being regarded as one of the area's brightest hopes for success in the future.
So if you want to see one rising star and sadly one falling one, Sunday night at the Rathole is the place to be. The Christmas party starts here.
Tamworth Herald – 09/01/87
Musicbox – HIGH SPIRITS, ROUGH EDGES
THERE has been an awful lot of concerts going on over the Christmas period and here is a brief resume of those I caught among the festive haze…
Dream Factory – (Final Concert)
Ironically I suppose, this must go down as one of the Factory's best gigs. It will never be betted (because they probably won't play together again!) and what made it really special was that the spirit for once outweighed the professionalism. In the past, the Factory have been so tight, so precise that occasionally they lost some of their edge and feeling but not here. It WAS rough around the edges, and occasionally chaotic but this helped the sound and the atmosphere Tremendously. New Factory followers and fans alike warmed to the rough and ready but still sweet and dynamic sound and I for one was left with a sense of emptiness when the band left the stage for the very last time. It was the end of a Tamworth institution but thankfully it was a fitting end. Sad but triumphant.
Kara – The Rathole
Bringing a touch of Americana to 'little' ole England Kara turned on probably their strongest set yet. I am not, and never have been, and never will be a fan of metal music, so when I am entertained by it, I know that something is going right. Rob and Paul stood out as the best musicians on the night, but what made Kara so strong was that they worked well as a unit with all five inputs making up a valuable complete sound. The only criticism – and it was one I shared with others – is that Kara cover played cover versions. They didn't need them because their own material is strong enough without them. I mean, it's bad enough having to endure Bon Jovi on the radio without having to hear them at the Rathole as well!! Still, gripe apart, a nice show chaps.
Tamworth Herald – 06/02/87
Musicbox - New boys take on the old masters
TAMWORTH'S 'Battle of the Bands' competition starts in style tomorrow night (Saturday) when Kara and Breaking Point take in the debut-making new boys, Rape in Yellow.
The trio will battle it our for a place in the grand final on Friday, February 27 where they stand to win a special trophy, a special title and a very special £50!
Obviously most eyes tomorrow night will be on new Dosthill-based band Rape in Yellow. They have been quietly rehearsing for some time and have just burst onto the local scene with a superb three-track demo which was reviewed in MUSICBOX last week.
The band's music is modern psychedelia with influences including The Cure and The Doors and it has an original and distinctive feel.
It is produced by two brothers Ian and Graham Harwood and guitarist Lee Partlow. In the studio the rhythm section was made up of Batman and Peter Wright but tomorrow night Graham, Lee and Ian will be joined by former Love On Board and Orange bassist Glen Lewis and ex-Femme Fatale and Orange member Nigel Horton on drums.
The band are keenly looking forward to this, their first ever concert and the sound they produce looks like being welcomed with open arms by the Tamworth public keen to see something new.
Powerful
Battling it out against Rape in Yellow will be two more experienced bands both of whom have considerable presence and following. Kara will open proceedings at 8.30, have already played several prestigious gigs and have made many friends with recent shows alongside The Dream Factory and Strap On Jack.
Their music is commercially orientated metal with a powerful feel. As well as being cohesive and strong, it also has a general appeal which means that more than just metal-men have sung Kara's praises in recent weeks. They will clearly be formidable opponents.
Completing tonight's line-up are Breaking Point who will be second in the three-band billing. They have slowed down the gig-rate of late while they promote their excellent single which ensures a good-sized crowd whenever they take to the stage.
Their music for those who may have forgotten(!) is 'uptempo' modern alternative rock owing much to the feel of bands such as The Alarm and U2. They sing about passion and play passionate sounds, and as previous winners of the battle of the Bands crown, they are certain to start the heat as favourites to go through.
Putting all the elements together, the gig offers the widest possible range of music which should hopefully attract the widest possible audience. Entry is just £1 at Tamworth Arts Centre and the whole show starts at around 8.30 finishing about 11 o'clock.

With the recent gig glut that has infected the area tomorrow night offers a fine chance to enjoy a great night out and three great bands to boot. Be there or forever be a lemon.
All the bands will be given 30 minutes each to impress a three-man judging panel. It will be chaired throughout by Herald staff-man Martin Warrilow and tomorrow's guest judges are Dance Stance member Nick Reed and local poet Kevin McGeough.
Tamworth Herald – 13/02/87
Musicbox – Points ahead for fire-cracking set
FIRST NIGHT of the 'Battle of the Bands' turned into an entertaining, controversial and thoroughly enjoyable night. All three bands played well enough to leave large sectors of the audience thinking their favourite had won, and the scores couldn't have been tighter.
In the end the three judges – Edward ian Armchair, Kevin McGough and chairman Martin Warrilow – were split somewhat, and the difference between the first and third bands was a mere five points. And this is how it all went…
KARA
A lively, well-structured enthusiastic set from a band who certainly had the backing of the majority of the large, noisy crowd. The band three out the cover versions and replaced them with their own much stronger material which fully displayed their inherent knack for writing commercial, powerful and anthemic metal pop. A strong, intelligent set.
BREAKING POINT
Making their first appearance for some time, Breaking Point were loud, brash and exciting. Their material combined the dazzling old ('Nicholas Romanov' and 'Ambergold') with the dazzling new ('Britannia and 'Israel') to produce a fiery, well-balanced set. All three members sounded musically better than I can remember, but a special word for bassist Daydo who was simply magnificent. A fire-cracking 30 minutes.
RAPE IN YELLOW
A confident and extremely promising debut which led one judge to say 'they're going to be the best band in Tamworth'. Rape In Yellow's sound mixes the Sixties feel of The Kinks and The Beatles, with the Eighties feel of the Cure and Julian Cope and is played with inventiveness and considerable musical prowess. Graham Harwood has a superb voice, the band have a strong, marketable image and when they get through the inevitable early teething problems they have literally masses of potential to be very big indeed. A band with a big future and very nice haircuts.
THE JUDGES' VERDICT
Breaking Point sneaked into the February 27 final by the smallest of margins. They won it through their choice or material and general impact although all three judges scored very highly for both Rape In Yellow and Kara.
MY VERDICT
Although my love for Breaking Point is well-known and unabashed I think on the night Kara just about deserved to win. They played with spirit and enthusiasm and looked hungry for success. In a sense it was perhaps unfair to judge Rape In Yellow as they were making their debut but I am sure if they had sneaked in there would have been few complaints from anyone. Three good bands and a hard decision for three good judges. The debate will go on about the final result but one thing is certain – Tamworth definitely won!
Tamworth Herald – 24/04/87
Musicbox – SNIPS
DESPITE having their name in LM magazine, Kara have in fact split up! But, on the bright side vocalist Steve Prince, drummer Rob Chivers and bassist Alan Page have joined up with guitarists Tony Colborne and Jim Young to form an entirely new band – Tokyo Raid. We hope to look at this band more in the near future.