The Sway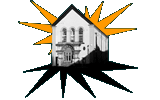 Musical Genre/Type: Electro-Indie-Rock-Pop
Formed: 1984 Split: 1986
Band Members:
Chris Barlow - Lead Guitar
Brian Cropper - Drums
Rikk Quay - Keyboards
John Wilcox - Guitar
Steve Thompson - Bass Guitar
Gigs:
17/04/85
The Sway
JB's Dudley
26/04/85
Breaking Point
The Sway
The Magnets
Tamworth Arts Centre
19/07/85
The Sway
Tavern in the Town
22/11/85
The Sway
JB's Dudley
Tamworth Herald Features
Tamworth Herald – 11/05/84
Musicbox - Ex-Magnet links up with Sway
RIKK QUAY, one of the founder members of Those Attractive Magnets, has joined a new band – and regained all his former enthusiasm in the process.
Rikk, who surprised a lot of people by leaving the Magnets earlier this year, has joined The Sway, a band who have had considerable success in their native Lichfield.
Rikk's new venture into The Sway comes after his brief flirtation with a solo career which he claimed later was both frustrating and rewarding.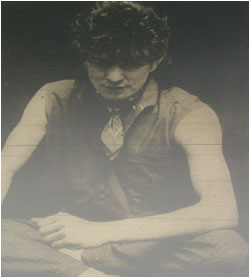 "I enjoyed being my own boss, but you miss the security and fun of having people around you," said Rikk.
Experiment
Rikk left the Magnets because he was worried about the musical direction the band was taking. Although the band were enjoying their biggest wave of popularity at the time. Rikk felt he was distancing himself from the other members musically and he was keen to experiment on his own.
Rikk's first venture into the recording studio as a solo performer resulted in the quirky, weird 'Decree Nisi'. The song itself is far less interesting than the recording techniques that were used to make it – including reversed tapes and computer tracking. The overall effect was to create a sort of 'Malcolm McClaren Meets the Magnets' sound, which has a good dance beat.
After recording this number in February, Rikk got into conversation with Chris Barlow and Brian Cropper – the only two remaining members of The Sway. He found that he had much in common with the duo, and invited them to join him in his second visit to the recording studio.
Full of hope
This time everything went right and Rikk came out of the studio with the demo version of the brilliant "Rhythm Ritual". This number is a very bouncy, dance song with a strong rhythm and an excellent lead vocal which understandably has left Rikk full of hope that a record company may well pick up on the song.
After working so well with Chris and Brian, Rikk decided to join the duo on a full-time basis, and he says the new Sway sound will be far away from that of The Magnets.
"It is something totally different, and I am looking forward to a new challenge," he said
Demo Cassette
Both 'Decree Nisi' and 'Rhythm Ritual' have joined one of Rikk's favourite Magnets' songs, "The Art of Innocence" on a three-track demo cassette, which anyone is welcome to get just by taking along a blank tape to Rikk at the Tavern in the Town.
SH
Tamworth Herald – 25/01/85
Musicbox - SNIPS
RUMOURS are circulating that Tamworth's leading rock sex symbol Rikk Quay is all set to make a return to the gigging trail. His new band The Sway have already made several visits to the studio, and now it seems they are ready to take their sound out and about.
For more details about this long-awaited return, watch this space!
Tamworth Herald – 15/03/85
Musicbox – GOSSIPBOX
TAMWORTH could soon find itself with a brand new rock club – which will feature local bands and alternative discos. The club, tentatively called 'The Rathole', is aiming to meet once a week, giving an ideal platform for local bands to show off their 'wares'. Full details about the club, must for the moment at least, be withheld, but the omens look very good indeed that within a few short weeks, Tamworth will have its first purpose-set rock club…
Talking of firsts, rumours are currently abounding that haircut-supremo Rikk Quay's new band, The Sway, are all set to play their first Tamworth gig. It seems they could be joining another as-yet-unheard local outfit featuring a well-known local music personality on vocals…
On the subject of new vocalists. Love On Board have just found one. He is 20-year-old John Minnion, a keen songwriter who surprisingly perhaps, hasn't been in a band before. Like his illustrious predecessor, Mr. Jones. John is a keen Elvis Costello fan. Still on Love On Board, their excellent young drummer John Twist has just bought some new drums – something apparently which has pleased the band very much indeed.
Finally this week, songwriter, singer and impresario Mike Turner, displayed another talent on Sunday. For the Sitting Pretty vocalist Mike Turner scored a hat-trick playing for Claremont Rovers Reserves FC in an important cup battle. "Stick that in Gossipbox" he shouted after netting the third goal.
Tamworth Herald – 05/04/85
Musicbox – Gossip Box
As one old band dies, another old one looks set to spring up again. The Magnets, who have had a voluntary exile for several months are looking to get things moving again, as is their former keyboard player Rikk Quay whose band The Sway play their first gig at JB's Dudley on Tuesday April 16.
Tamworth Herald – 12/04/85
Musicbox – Big ideas with a lot of Sway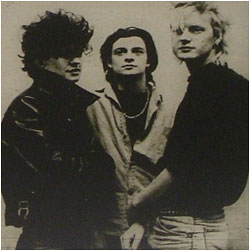 RIKK QUAY's new band, The Sway, play their first eagerly-awaited concert on Tuesday night. The former Magnets keyboard player, who has been out of live action for more than 12 months, will hit the stage at JB's Dudley – and he promises the show will be something to remember.
"We have spent a lot of time making sure everything is just right. We have worked very hard because we want people to enjoy what we have to offer," said Rikk.
What the band does have to offer is a very visual live show and a sound which they believe could set them on course for a very bright future.
"We have made sure everything is right because there is a great deal at stake. Reaction to our demos has been very good indeed, and there are a lot of record companies coming down on Tuesday so we want to be as good as possible," said drummer Brian Cropper.
One thing the band is not short of is words and confidence. It comes across as sheer arrogance but the band doesn't mind that at all.
"A lot of people are expecting a lot from The Sway and we can end them home happy. We know we are setting ourselves up a bit but we really think we are going places," said Brian.
Where the band want to go is clear – right into the charts.
Mouthpiece
"So many bands these days pretend they really just want to be cult groups but that is rubbish. Everyone wants to make money and we believe the music we have created can do that for us," said Brian.
And Brian goes even further. To him 1985 needs the Sway like 1977 needed the Sex Pistols.
"People want to listen to good strong dance music and we can provide it. I bet 99 per cent of people who buy GBH records have got a Frankie record in their collection which shows that you can appeal to everyone," he said.
Rikk, for once it seems not the main mouthpiece of the band, agrees. He says that although The Sway lean towards Frankie musically, they have the ideals of Killing Joke.
If The Sway are as good as they say they are (and I have come to trust Rikk these past few years) they look like they could soon leap a long way. The whole adventure begins on Tuesday night so if you want to be one of the first on the bandwagon, make sure you join the two coachloads of Lichfield supporters who will be descending on JB's next week.
Tamworth Herald – 19/04/85
Musicbox – Try an exciting triple
NEXT THURSDAY any local music fan who is not at the Arts Centre should be ashamed.
For on that night Tamworth's top venue stages a gig that is nothing short of enticing.
Just for starters there is the Battle of the Bands winners Breaking Point who will be dishing out their tremendous powerplay for the first time since winning the 'Battle' accolade.
Then we have the much-vaunted Sway who will be making their debut Tamworth performance after opening their concert-account recently at JB's, Dudley.
And just to complete this tasty trio we have the return to the scen of Tamworth's oldest outfit, The Magnets.
The exciting triple bill looks set to be a sell-out and should prove important for all three outfits.
For Breaking Point the only thing they now have left to prove is – can they get better?
There should be a chance to find out when new material will be thrown in to supplement the already established classics that we all know and love.
For The Magnets they have to prove that there is still life left in a band many people thought would never last 12 months, let alone five years.
It is the band's first full show since August and in many senses it will be just like starting over again for Andy and the lads.
One person who will have more than a passing interest in the Magnets' performance is the former member Rikk Quay who plays with his latest outfit The Sway. Here is a band that has promised a lot and will no doubt deliver with the same belief and conviction.
So a gig not to be missed, which – at just 75p – is not going to be the breaking point of anyone's finances.
Tamworth Herald – 02/05/85
Musicbox – Gossipbox
Also intriguing is why The Sway pulled out of last week's gig with Breaking Point and The Magnets. Rumour has it that their manager pulled them out because he wasn't happy with the sound at the Arts Centre.
Tamworth Herald – 10/05/85
Musicbox – Swayed by a show of real polish
The Sway – JB's, Dudley
WALKING INTO the main room of this depressing little place it was hard to tell if you were in Lichfield, Tamworth or Dudley. For they came in cars, coaches, vans and on bikes, an audience of about 200-300 for the first live gig of the much-talked about Sway.
It was 11.20 before they finally emerged amidst flashing lights to the big build up into "Funk For Thought".
From there to "Random Hold" to "Life Is Like A Funfair" the band were certainly setting the pace and it was about this time that one realised that this was not a typical local gig.
They were dishing out entertainment of the highest order and thanks to some superb mixing by producer Chris and some cheerful patter between the numbers they provided a show with all the spit and polish of a band who had done it all a thousand times before.
Over the past few years Rikk Quay has given up more than his fair share of time to help promote other bands so it was good to see so many 'faces' had travelled to cheer the band on.
It was a gig that showed the band can really go for glory and it even made a night on the Barbican seem alright!
J.J.
Tamworth Herald – 12/07/85
Musicbox – SNIPS
Bizarre was also a word that probably went through The Sway's mind when they recently turned up to do a radio session for Radio W.M. The group, still reeling from being described as a Stourbridge band over the airways, were expecting to record their demo in a well-equipped expensive studio. Instead they were led into an office and told to set up their gear there. Rumour has it that even the normally buoyant Rikk Quay wasn't smiling at the time…
Tamworth Herald – 26/07/85
Musicbox – Swayed…on the sea of songs and fine skills
The Sway – Tavern in the Town
IT WAS hard to believe watching The Sway last week that it was the first time they had ever played at the Tavern. After all, the pub's DJ Buttercup unashamedly hypes the group's demos every night of the week and now famous tunes like "The Age of Innocence", "Rhythm Ritual" and "Funk For thought" are now as much a part of the pub's atmosphere as the much-loved Buttercup himself. But a debut Tamworth show it was – and a fine one it was too.
Despite what the band described as "technical problems" The Sway turned in a short and very professional set which brought the biggest Thursday crowd in the Tavern for many months. And few of those people could disagree that The Sway have all the ingredients to become as big as anything Rikk Quay is involved in, and deserves to be.
All four members are sickeningly good looking and they are also very good at their craft. Bassist Tim Ellison was the really outstanding musician to my mind, unleashing a whole series of tremendous bass lines with nonchalance that belied the skill needed to produce such seductive sounds.
Elsewhere there was a fine fusion of guitar, keyboards and drums and to top it all the band employed some excellent vocal work which included a veritable plethora or rounded harmonics.
Songwise, the band produced all the Tavern's fave raves (including an uplifting and vibrant 'Rhythm Ritual') but the best of the new material was a very thoughtful, well structured track called "The Sea".
This flowed with a melodious liquidity which plunged the listener into a suitably aqueous atmosphere with a ripple of aggression throughout.
Barriers
The band stayed on stage for just about half-an-hour but were called back for tow well-received encores which showed that their claims of being able to cross musical barriers do hold a lot of water.
It was an enjoyable show which confirms that The Sway really do mean business. They have already come under close scrutiny from a lot of music business people and this show proves that this interest is more that justified.
The only thing is they were so good that no doubt Buttercup will hyoe them even more, but I don't think anyone is going to mind too much about that!
Sam Holliday
Tamworth Herald – 06/09/85
Musicbox – GOSSIPBOX
First Single
Also flying high are The Sway who are just about to release their first ever single – which will be in 12 inch form.
The double A sided single including the popular 'Random Hold' will be the outfits first major release and understandably they are all very excited about the venture.
So keep your ears glued to the radio and look out for the single in your record shops.
Tamworth Herald – 18/10/85
Musicbox – Only The Sway was left at breaking point!
IAN GIBBONS has been roving outside the town recently watching three of the areas top bands, Breaking Point, The Sway and The Royal Family, take on new audiences in London, Birmingham and Dudley respectively. Here are a few of the comments he made about these very contrasting gigs:
The Royal Family – (playing with hardcore punk band Conflict). Dave Smith looked scared to death and come to think of it, I don't blame him…The Royal Family firmly stamped their blend of R 'n' B on the anarchist punk audience who just looked on spellbound as the band went from strength to strength.
Fun approach
In a night of political anarchistic numbers, the audience really appreciated this type of fun approach and it seemed that every member of the band grew in confidence as the set went on – my only criticism of the band is that I would like to see them write some of their own numbers, but thanks anyway lads for a good night out!
The Sway – Birmingham would not know a good band if it trod them on the foot…It soon became apparent to the band that this was going to be hard work and after their best number "The Sea", lead singer Chris asked when they would start the bingo which summed up the whole situation perfectly…It seemed a great shame that the small and boring audience didn't seem to want to listen, but don't worry lads, the music was fine – though not the ideal sound for a funeral parlour.
Breaking Point – I was left completely overwhelmed by the performance of Daydo and company…Breaking Point looked and sounded hungry and raw, they worked hard for their applause and looked genuinely grateful when they received it. 'Ode to Nicholas Romanov" was performed with conviction and feeling which in turn produced a strength, power and raunchiness miles above the other two bands that were to follow.
A new band with a Cramps feel sent out an urgent appeal for a new guitarist. The unnamed band can be contacted via Simon Mills.
Tamworth Herald – 25/10/85
Musicbox – SNIPS
Both The Sway and Dickens have both been working on videos lately. More news shortly on the high-tech duo.
Tamworth Herald – 08/11/85
Musicbox – A night to remember


THE final details about Tamworth's exciting 12-hour musical marathon for Ethiopia have just been released.
The show on Saturday December 21, will feature among others, The Dream Factory, Wolfsbane, Breaking Point, The Royal Family, The Sway and Femme Fatale.
It will also include the first – and probably the last – live appearance pf 'TamAid' and as a whole it promises to be a night which musicians and spectators alike will not forget.
"This is our way of saying thank-you to Bob Geldof, all the artists involved in Band Aid and relief agencies all round the world who are trying their best to stamp out poverty," said crusading organiser Ian Gibbons.
As many of you may know, the show which can virtually be seen as a festival, is the centre of a nationwide 'Live Aid' bonanza which promises to raise thousands of pounds.
On the same night as the Tamworth show, there will be similar gigs all round Britain with around 30 or 40 other towns expected to take part. As an example Leatherhead this week sold out ALL of its 2,000 £8.50 tickets showing just how the idea has caught on nationally.
"Everything is going very well but we must make sure Tamworth which started the whole thing off, id the best of all," enthused Ian. "It is going to be a brilliant night."
The show has been given the full support of Band Aid – who have said they will try and fix a rock VIP to visit the town on the day to give the campaign a boost.
Also on the same day, the Ethiopian Committee are calling on all nightclubs, working men's clubs and a multitude of other organisations to join in a day of action for Ethiopia. Whatever happens it is going to be a night where a lot of money is going to be made for famine victims, and a night when Tamworth can hold its head up high."
"I am sure we will sell all our tickets in Tamworth, and as it is just £2 for the whole twelve hour show I am sure people will take part in raffles and put money in buckets," said Ian.
For that meagre £2, people can enjoy the spectacle of not only six brilliant rock bands but also the more diverse sounds of The Banned Wagon and The Trout Brothers. In addition there will be lots of good disco courtesy of Beuwey and the much-loved Buttercup and raffles, speeches and numerous other sidelines.
The doors open on the event at 11.30am and musically it gets off to the most powerful start with Wolfsbane at 1pm. The Banned Wagon appear an hour later, Femme Fatale are set for 3.30pm and then The Trout Brothers hit the stage at 5pm. At 6.30 Breaking point step out to do their passionate parade, and an hour later Rikk Quay and the boys are up on stage. The Dream Factory are due on at around 8.45 and then The Royal Family get into the swing of things at about 10.15, 'Tam Aid' are expected to hit the stage after 11.30 to round off a day that already looks exhausting just thinking about it!
Tickets should be available soon from Tamworth Ethiopia Committee members or members of the individual groups. They are expected to sell out quickly so be warned. It is a night which you simply cannot date to miss.
Tamworth Herald – 22/11/85
Musicbox – SNIPS
The Sway
Make their third appearance tonight at JB's Dudley. The band who have just completed a video, promise another show to remember and they are hoping a lot of local people will travel to the venue.
Tamworth Herald – 20/12/85
MUSICBOX – Big hearts fine sounds unite
Tonight we have the excellent Terroa lining up with alternative poet Joolz at the Arts Centre and then tomorrow night at the Assembly Rooms, we have probably the greatest local gig ever seen in Tamworth.
The Dream Factory, Royal Family, Breaking Point, Wolfsbane, The Sway and many more will present a 12-hour Christmas present for the town's rock fans and the silent millions such concerts are designed to help.
The doors open at 11.30am and after a nice session with that most impressive of DJs Buttercup, it is straight onto Wolfsbane at 1pm.
After the marvellous slice of ear-bashing, there is more disco and then it is the turn of the Banned Wagon to do their bit for charity and musical culture.
Femme Fatale hit the stage at 3.30pm to be followed by the DJ with impeccable taste Beuwey and then it is time for Trout Brothers. By now it will be time for Breaking Point…The Sway…The Dream Factory…The Royal Family.
During the day there is the possibility of a few star guests, new bands, raffles, competitions and fun by the literal bucketful.
Tickets for the event are a mere £2 and that entitles you to come and go as you please – although it would be better if you stayed of course!
It looks like being the best day of the year for the areas music scene, and one which will show that for thousands of people up and down the country the Ethiopia tragedy is still very much on our minds.
On a personal note. I would like to express a vote of thanks to everyone – especially Ian – who has helped to arrange this marvellous weekend.
Tamworth Herald 03/01/86
Musicbox – Factory floor the opposition to make a hat-trick…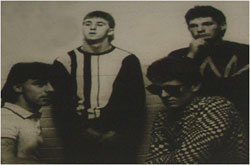 THE Dream Factory have done it again! Yes, for the third year in succession, Tamworth's favourite soul men have pipped all opposition to once again claim the top local band slot in the Musicbox poll.
They did so despite a fantastic turnout of votes for new boys Terroa, who just lost out by virtue of the masses of votes the Factory received not only for first place (which was worth three points) but also for second (two points) and third (one). Wolfsbane, Breaking Point and Royal Family fans by the score put the Factory as their second choice and as the poll entered its last frantic days, it was clear the band were going to do it again.
Landslide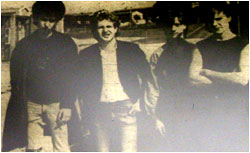 But that was not the only joy for the band. Because they have had such a big national profile all year I allowed them to be included in the Top National Band sector – and they won that with a landslide.
And the same went for the band's tremendous 'Wine and Roses' single which floored all the opposition.
Just to complete the (wine and ) rosy picture, the group had four songs in the top twenty local song section, and also had Mark Mortimer and Tim Goode voted into the top five local personality section.
Dream factory take a bow – you have won it again and you have deserved to do so.
It wasn't only The Dream Factory's poll though. Terroa as well as scooping the runners-up slot in the top local band, also won the best local song award with the excellent 'Thunder and Lightening'. If the views of the hundreds of people who voted (we passed the 500 vote mark with ease) are anything to go by, Terroa are the group you think are going to make it next year.
Still in the local band section, The Royal Family finished a strong third well ahead of the bands beneath them. Like The Factory they seem to have universal support from people of all musical tastes and there is no doubt their popularity is now at an all-time peak.
It should bring a smile of Steve Martin-style proportions from Dave Smith and Eddie Blunt!
Places four and five went to two bands from the Atherstone area Dance Stance and The Me, a band who seem pretty big in North Warwickshire and will be investigated further in the near future.
It was nice to see Dance Stance up there – and also the likeable Paul Hanlon in the personality section – and with Nick Reed now in their line-up, I have a sneak feeling '86 will be very good indeed for the Atherstone band.
Elsewhere, Freight Train showed they have made considerable impact and Wolfsbane proved that their appeal goes far beyond strict heavy metal types judging from the people who voted for Jeff, Bayley, Jase and Stakk.
Breaking Point also had their best ever poll result and it was very nice to see the now defunct Love On Board still hold a special place in a lot of people's hearts.
Delighted
Completing the top ten are Femme Fatale who will be delighted with their debut show in the poll, and then the next five or six bands all came very close indeed to one another. The Sway, Magnets and Sitting Pretty all started well but faded somewhat but overall it was nice to see that virtually every band in the whole district had some supporters.
Just missing the top twenty, for example, were Depth Charge, Banned Wagon, Scarab, Boozy Brothers and Pulsebeat.
The local songs section was pretty reflective of the local band poll but it was pleasing to see people voting for songs that were not by their favourite band, which showed there is a lot of unbiased 'general' listeners among local rock fans.
Perhaps the only surprise was that Breaking Point only managed a top twenty placing (and that was at 17) but you can't have everything.
In conclusion, everyone who votes, many thanks and to all the bands who have made the year so exciting, a double-dose of thanks. Let's now make '86 even better.
Top local band
1. The Dream Factory
2. Terroa
3. The Royal Family
4. Dance Stance
5. The Me
6. Freight Train
7. Wolfsbane
8. Breaking Point
9. Love on Board
10. Femme Fatale
11. The Sway
12. Spirit of Water
13. The Parade
14. Sitting Pretty
15. Trout Meets The Cavalry
16. Dickens
17. Judas Cradle
18. The Magnets
19. Powerplay
And no here's how I'd have voted
Just to complete the overall local music award section, here are the people, the musicians and bands that I think deserve credit in '85:
Top Band – Breaking Point
Top Local Song – 'Come The Day' – Breaking Point
Guitarist – Jase The Ace/Tim Latham/Nick Reed
Drummer – Stuart Blane/Steve Quilton
Bass – Daydo/Mark Mortimer
Keyboards – Rikk Quay
Vocalists – Dave Ingham/Dave Smith/Debbie Whitty
Best Live Band – Wolfsbane
Most Improved Band – Dance Stance
Most Likely to Make it in '86 – Dream Factory
Best Gig – Breaking Point, The Sway, The Magnets Tamworth Arts Centre
Best Demo – Wolfsbane
Best DJ – Buttercup
Best Songwriters – Kevin Briggs/Bryan Lacey/Jase The Ace/John Reeman
Best Lyricist – Bryan Lacey
Haircut – Mick Rutherford
Best Dressed Person – Jeff Hateley
Saying of the Year – "I can't get me breath' – Buttercup
Personalities of local music scene – Ian Gibbons, Tim Goode, Rikk Quay, Eddie Madden, Blaze Bayley, Dave Ingham, Mike Turner, Paul Speare, Phil Smith, John Reeman, John James, Mike Fleming, Sage Side Psycho, Mark Mortimer, Jeff Hateley, Kevin Briggs, Star Trek, Trevor Muglestone, Dave Smith, Mick Goodby, Buttercup and everyone else I've missed.
SAM HOLLIDAY
Tamworth Herald – 17/01/86
Musicbox – Never mind Heseltine, what about Rikk?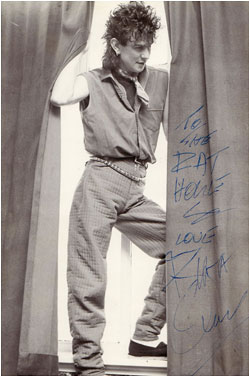 Caption: Rikk Quay…alone again naturally!!
WELCOME to the first Gossipbox of 1986 – a year in which we hope to be just as vicious and malicious as last year…
We start with two bits of news that makes the Michael Heseltine resignation pale into complete insignificance. Rikk Quay has left the Sway and Dave Smith has left the Royal Family.
These two bombshells have rocked the local scene that saw in The Family and The Sway two of its finest and most promising acts.
According to handsome teenager, Rikk, he has left The Sway because of a difference of 'reality'. Now I hope he will take up that solo career again because when it comes down to it he is one of the very best frontmen around.
That other great frontman Dave Smith apparently left the Family shortly after the new year following an argument. At first it was though the whole band would collapse but now it seems a replacement singer may take his place. We shall wait and see…
Memories
Chris Barlow has confirmed that when John Wilcox and Steve Thompson left the band that was the end of The Sway. Chris, Brian Rick and Tim then formed another band called Watershed then changed the name to In Fear. Steve Thompson