Tamworth Bands History : 1989 :
February
01/02/89
Ken E. King
Punch & Judys
03/02/89
Marmalade
Good Companions
Tamworth Herald – 03/02/89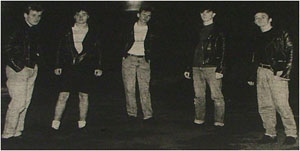 Musicbox – What a Catch
THE local music scene this week has another major cause to celebrate.
For the mighty Catch 23 have won through to the final of the TSB Rockschool competition for the second year running.
Webster's Warriors trampled over all the other regional finalists at last week's Dome-based contest and earned praise and near adulation from all that watched them.
Nearly 200 Atherstone/Tamworth and Nuneaton people cheered Catch 23 to a victory which caused no complaints in a partisan crowd of a thousand. Put simply Catch 23 were in a different class and they must now go to the Bradford final extremely confident of finishing higher than last year's third position.
Last week's regional heats brought together the best eight bands from the whole of the Midlands and Wales. With judges made up of managerial wallahs, Midlands djs and pop and media personalities, it was clear Catch 23 would have to produce a skilful and professional musical show to claim the Dome's glory.
In 1988 they had won the heat with some ease but this year the opposition seemed a bit stronger. One soul/funk band called Between Two Fires impressed me enormously as did an enterprising new Birmingham dance band called The Jazz Brothers but as one judge said when Catch 23 arrived on stage the end result was almost assured.
Catch 23 Did a short no-nonsense exciting set. Their three songs – all relative live newies – were professionally executed and masterfully done. Wizzard supreme Roy Wood described bassist Neil Gordon as 'one of the best young musicians I have seen in years' and the whole judging panel also paid tribute to the finger-tinkling skills of Nick Smith.
The three toons performed by the Catch boys were far superior to the ones they played to win in the '88 heats. They opened with the Frankie-style dance blast 'Catch This' – which immediately moved the audience into a heaving mass of sweat and energy and followed it without a break with the unique and varied 'Goota Get Out Of Here'. This song, which local fans will be able to hear for probably the first time, at the Arts Centre on February 12 is a ska-influenced pop track which combines the lyricism of the Jam with the white-reggae orientation of the Clash to make for an unpredictably loveable four minutes. The set was completed by the MUSICBOX song of the year the gilt-edged 'Hangin' On' which apparently had Roy Wood bopping in the aisles (like boring old hippies tend to do). And that was that. Nine minutes that changed Catch 23's world.
The wait for the inevitable acclamation of triumph was annoyingly protracted but the sense of relief and jubilation when the result was declared was over-whelming. Radio WM dj Jenny Wilkes said the band were going a very, very long way indeed while Roy Wood immediately told the band's chief manipulator Mr. Alan Webster (a sort of Brian Epstein figure but with not quite so much…) that he wanted to 'do' things with the band.
Afterwards the band were given a photo-call and then invited to three different radio interviews in two days. On one they had the MUSICBOX song of the year played loud and clear, on another they had two tracks over the airwaves and on all they were treated for what they are – stars-in-waiting.
So what happens now? Well the other TSB finalists have still to be found via a mass of different regional heats and then at the end of March, Catch 23 will travel up to Bradford and battle it out in the grand British final. Victory in that would be a massive advantage to the band. Unlike some of the groups who have won it, Catch 23 would wisely use their victory to enhance their careers no end. The band are ambitious and enormously talented and I know for a fact that they have all the ingredients (including an awakening self-awareness of sellable sex-appeal) to go all the way. You don't have to take my word for it alone of course. Through the TSB they have enlisted friends such as djs Mike Read, les Ross, Jenny Wilkes and Paul Robinson, media hacks like Paul Flowers and major popsters like Robert plant, Phil Oakey, Roy Wood et al.
They have all sensed that Catch 23 have – and what they can achieve. Victory in Bradford at the end of March would make that future suddenly look even more crystal clear and exciting and if their final placing does nothing more it will put money in their pockets, give them a week to remember and get their youthful faces on the box.
Of course there will always be one or two more 'senior' local musicians who will sneer at a contest like Rockschool. What I say to those is when was the last time you played in front of a thousand people and hit the airwaves boys?
To me the TSB Rockschool is a wonderful competition that offers a wonderful chance for a band like Catch 23 to make serious headway. They have lost nothing by appearing and potentially they have gained an awful lot. The whole scene should be proud of them because they are heading for the very top. Catch This before it's too late and stop yourself joining the ranks of the 'I always knew they would be big' brigade. AFTER they make it!
SAM HOLLIDAY
Tamworth Herald – 03/02/89
Musicbox – And now – T Pow?
ONE of the first (and most potentially exciting) spin-offs from Catch 23's Dome success (story above) could be an appearance at a major venue supporting T-Pau. At present a major charity show is being put together for the end of March and a mass of Midlands acts are being invited to join in, with Tpau as the probable headliners. Following last Monday's success the band heard that the organiser wanted Catch 23 to open the proceedings with a short show and if it comes off it will clearly be the biggest date yet in the band's glittering career. We will keep you posted on that one!
Tamworth Herald – 03/02/89
Musicbox – Newsbeat
Four Play on Sunday
King Woderick and The Yogots return to the Arts Centre stage again on Sunday night when they spearhead a four-band show.
The Yogots will be joined by Rape in Yellow, Psychedelicatessen and The New Puritans in a repeat for the show which attracted a lively audience pre-Christmas.
The Wods, who have just produced a demo described by Catch 23 bassist Neil Gordon as 'brilliant' are looking forward to the gig which will spearhead a wave of exciting concerts at the Arts Centre. You should by now know something about all the bands involved and in case you're confused, The New Puritans are the old KuKu Spitz who brought a touch of la Morrissey to the stage when they last played the Arts Centre.
All four bands can loosely be plopped into the alternative/indie basket and an audience made up of a similar ilk can be expected on the night in question. Don't forget it's at the Arts Centre on Sunday night starting at 7.30pm.
Tamworth Herald – 03/02/89
Musicbox – Newsbeat
World Intelligence Network are keen to get back into full live action – but they are still searching for a singer. The band have tried one or two combinations but they are still looking for the final piece of the jigsaw.
Tamworth Herald – 03/02/89
Musicbox – Newsbeat
Heavy Metal musicians are being urgently sought by three separate parties. The first is an individual called Darren who is looking to join or form a metal band into the likes of Metallica and Iron Maiden. Darren is an enthusiastic bass player who hopes to join an established band or set up with similar minded musicians. Secondly Naked Death Plunge (ex Shellshock) are STILL on the lookout for a sticksman to complete their wall-of-sound. Finally, former BHX and Depth Charge singer Mick Goodby is looking to rejoin a band as a frontsman.
Tamworth Herald – 03/02/89
Musicbox – Newsbeat
A band with that tasty name of 'What's This Head Down Mindless Boogie About Nothing' are on the lookout for a male or female singer into Foetus, Fields of the Nephilim and the Cocteaus.
Tamworth Herald – 03/02/89
Musicbox – Newsbeat
A band with absolutely magnificent influences (i.e. The Stranglers and Stiff Little Fingers) are on the lookout to do a support slot in Tamworth. If you're planning a gig and looking for a good, powerful support act then keep this number beside you. The band are called Limited Edition which I guess is a good description of those of us who still like The Stranglers!
Tamworth Herald – 03/02/89
Musicbox – Newsbeat
I'm afraid the demos are beginning to pile up on my desk again and I would ask bands to be patient in waiting for reviews as the scene is getting busier. As well as those already mentioned we have had tapes from the likes of Big Muff and The Big Noise.
Tamworth Herald – 03/02/89
Musicbox – Newsbeat
George the Roadie has sent a review of last week's Italian Band/Doodlebug gig at the Arts Centre. Tragically (and it IS sad) we don't have room to print the whole review but just as a summary he described The Italian Band as being able to 'knock the spots off a Zebra or the stripes off a Jaguar' and the Doodlebug band as having 'well-thought out songs which were well executed…' they also showed their thanks to the p.a. and me and I would like to see both bands come back soon with a bigger crowd'.
Tamworth Herald – 03/02/89
Musicbox – Newsbeat
Bit if stop press news here, it seems Fetch Eddie were talking to a major record company on Monday. A phone call inviting them to an interview arrived out of the blue and it follows a stretch of major radio and press coverage. The next band to get signed? The bets are being taken now.
Tamworth Herald – 03/02/89
Musicbox – Festival set for powerful launch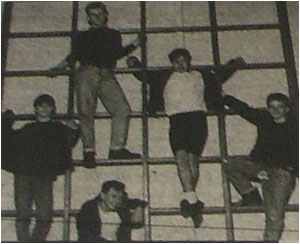 Tamworth Indoor Rock Festival 1989
THE Tamworth Indoor Rock Festival begins a month long stint at the Arts Centre on Sunday with a tempting looking concert combining the old and the new of the local music scene.
Over the next four Sundays, 15 bands will play under the Indoor Festival banner concluding on Sunday March 5 with the eagerly awaited return of the mighty Wolfsbane.
Before then however there are bags of goodies to look forward to. Scream Dream, DHSS, Bash Out The Odd (ex-Space Seeds) Never Say Die, Spiral Eye, Kraze and several brand new bands will combine their talents for the festival and on Sunday the whole rambling charabang gets off to a powerful start.
The four acts who will hit the Arts Centre stage this week are the award-winning Catch 23, the much-admired Emma Gibbs Loves Badges and two brand new groups – The Big Noise and Shock Culture.
For Catch 23, the show will be a triumphant homecoming. The band have not headlined the Arts Centre for many moons and they are keen to show their natural audience just what has made them one of the most talked about young bands in the country. For the past two years they have been chosen as the best school/college age rock band in the whole of the Midlands and this year they are hoping to extend that to the whole country by winning the final of the TSN Rockschool contest. They have powerful allies to that end – dj Mike Read is an acknowledged example – and if you want to see why, then just stand back and listen on Sunday night. Their all new set will include the three songs that won them the TSB regional heat, including MUSICBOX song of year 'Hangin' On' plus many, many more that may be unfamiliar to those who haven't caught the band in a long time. Expect to be impressed.
The other established band on the line-up are Emma Gibbs Loves Badges, who specifically requested to play alongside Catch 23. Lee Revelle's band have undergone somewhat of a transformation since their early days and the increased profile and popularity of their performance indicates that it is a change that has been welcomed by the masses. I have become an admirer but being as I was slagged of for disliking them in the start and then slagged off for LIKING them in their last gig-fanzine I will offer no opinion at all because it would obviously be invalid. Suffice to say that they are very watchable these days. Try not to miss them.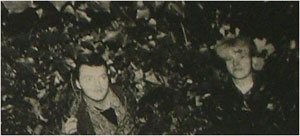 Teaming up with these two old bands (seems daft calling Catch 23 old doesn't it!) are two brand new acts – The Big Noise and Shock Culture. The latter, Shock Culture are a complete mystery to me unfortunately, and all I can say is that they are ideal festival material. By that I mean something which you can watch without any preconceptions allowing YOU to pigeon-hole them (if you must) before I do (if I must). There, that was a good way of hiding my ignorance wasn't it.
Interesting
Completing the show is The Big Noise. This outfit made up of Ben Machin, Carl Harris and Ana Situnyake say they are influenced by the likes of That Petrol Emotion, Teardrop Explodes and Captain Beefheart.
"The band are crispy in a crunchy sort of way." Insists their manifesto. "You'll have to listen to see what you think."
Actually they sound pretty interesting and they are almost certain to get a good review because Ben Machin's sister Helen is a Herald scribe who will no-doubtedly beat me up if I dare to dislike them."
That's the line-up then, pop kings Catch 23, the unique Emma Gibbs, the mysterious Shock Culture and the alt-popsters The Big Noise. It is a very entertaining looking line-up and at just £1 per person entry it represents the best value of the year.
The proceeds from the show (starts 8pm) will go towards this years Tamworth (outdoor) Rock Festival so that's another good reason not to miss it. We're looking for a capacity crowd on the night, you won't let us down will you?
05/02/89
Rape in Yellow
King Woderick ad the Yogots
Psychedelicatessen
New Puritans
Tamworth Arts Centre
Tamworth Herald – 10/02/89
Musicbox – Stop Press
A female drummer has contacted MUSICBOX with a view to joining or forming a new all-female band. Lorna (who won the creepiest letter of the week award by describing Le Box as both wonderful and fantastic) wants to join an existing group (male or female) or form an all-female band.
Tamworth Herald – 10/02/89
Musicbox – News, Snips
Wolfie set for Irish dates
Wolfsbane are currently planning a major tour which will see them in action in both Northern and Southern Ireland. The tour, in advance of their April-released debut album, will take them all over Britain and could end up with a string of shows in France. It is likely to be followed by a massive tour across the whole of America which should finally put the band firmly on the rock map. At the moment the band are rehearsing once again and sorting out their final mixes for the debut album. As yet it is still untitled but according to Steve 'Mad Dog' Danger it sound like being very exciting indeed.
"The latest mixes we have heard sound wonderful," said Steve. "We are all looking forward to the album coming out and getting back on the road as soon as possible."
Tamworth Herald – 10/02/89
Musicbox – News, Snips
The Space Seeds (as was) have hanged their name once again. Last week they declared to the world that they would be called Shoot The Tailor. That however had already been knocked on the head and henceforth the band will be called Bash out The Odd. A strange choice perhaps but a name under which the band will now be permanently operating. Until of course you read differently.
Tamworth Herald – 10/02/89
Musicbox – News, Snips
A new band are on the search for indie pop musicians who want to play guitar, bass or drums. The band currently an enthusiastic duo, have a lead guitarist and an apparently hugely talented female singer so if you want to team up here why not ring Martin.
Tamworth Herald – 10/02/89
Musicbox – News, Snips
Tamworth bands are being offered the chance to play an interesting new out-of-town venue. Every Tuesday night the Cannock based Bowling Green Centre intend to out live bands on and as the man in charge is Tamworthian and former Rathole-follower Neil Marklew he is keen to give Tamworth bands a new, original venue.
Tamworth Herald – 10/02/89
Musicbox – News, Snips
Winner of our A5 compilation tape (and festival album) is Gloria Coutts from Bloomfield Way, Coton Green who correctly spotted that (and I quote) 'the fantastic Catch 23 come from Atherstone'. Good taste as well as a good answer.
Tamworth Herald – 10/02/89
Musicbox – News, Snips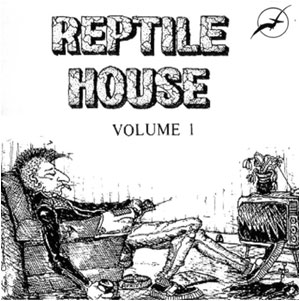 The first album put together by Lichfield Studio 'The Reptile House' has now arrived. It is superbly packaged and features 10 bands including our very own Catch 23 and Never Say Die. We will hopefully be reviewing it in the next couple of weeks but if you want a copy on spec (and it is worth it) I know for a fact that Catch 23 have a limited amount for sale at a crazy, knockdown price of just £2.50
Tamworth Herald – 10/02/89
Musicbox – News, Snips
A free plug here to Colin Wall's new disco at Manhattans every Tuesday night. This exclusive heavy metal/rock disco (complete with videos) comes highly rated by no less than Steve Danger from Wolfsbane and it seems as though metal fans now have a new venue
Tamworth Herald – 10/02/89
Musicbox – News, Snips
The Good Companions at Amington which is becoming well known as a local concert venue, put on Sixties favourites Marmalade last Friday. They also have many other plans on the agenda including putting on the Climax Blues Band so watch this space.
Tamworth Herald – 10/02/89
Musicbox – Holliday gets slagged off parts 1257-1260!
Dear Music Page,
You really made a 'cock-up' in last week's paper didn't you, when you said the Arts Centre concert on 29th January was cancelled…Tut, tut.
Although your paper said it was cancelled and it wasn't, there was a very good response to the groups who performed. You actually said in the paper that the group called 'The Black Shirts' should change their name, they already had and your department was notified, that they were called 'Black Muff'.
But all in all it was a very good night, the groups were all good, and 'Black Muff' seemed to have a little more polish that the last time they performed. I enjoy these nights when you're on the dole £1.50 is not too much to pay for live entertainment. But please, please do get the dates right next time…
Yours,
Cindy Hall, Dosthill
Dear Sam,
Just dropped you a line to say how really tripped out I was by the gig at the Arts Centre on Sunday night.
All the bands were excellent, Flowers in the Attic went down really well, good one lads!
The Psychedelicatessen were cool as well, I had seen them play before, but last night's gig was sheer excellence. Andy has got a really powerful voice.
And finally, Big Muff, like the name, love the sound, totally sky-high, mind-blasting stuff. I loved their first one, I think it was called 'Mary Anne'. And the Chainsaw Massacre film went brilliantly with the music. All the band looked like they were on another planet. Great!
Oh yeah, didn't see YOU there, you missed a goof one this time.
Yours,
Well Happy
Dear Sam,
Slapped wrist time don't you think? It was YOU who though Psychedelicatessen had cancelled their gig at the Arts Centre on Sunday night wasn't it? Or was it that a vicious fiend tied you down and made you write it?
Luckily for me the newly put-up posters told me it wasn't off. What a great gig! I'd never heard of the first band actually (Big Muff I think) but what a great new band. Brilliant sound (very Spacemen 3). Brilliant Texas Chainsaw Massacre back drop! Let us know when they're playing again. The noteable 'Flowers in the Attic' played second, not exactly my scene but a great set all the same. Finally the ever-brilliant Psychedelicatessen. Especially loved the 'Gloria' cover.
Pity you missed it, never mind you can catch Psychedelicatessen next Sunday but unfortunately not the excellent Big Muff.
Love,
Tracey (Amington)
Sam 'Cock-up Slapped Wrist' Holliday replies:
Thanks for the letters. Just a couple of facts to clarify the situation…
(1) MUSICBOX must be completed by 10am on a Monday morning and weekend reviews apart it is therefore put together on the previous Thursday/Friday. At that time I was told the above gig was cancelled and I had to re-arrange my page as such. I was told it was back on again on Thursday by which time it was too late. Apologies for that and all the bands are commended for going ahead regardless.
(2) I was not informed that The Black Shirts had changed their name to Black Muff (because they hadn't. If they are the same Big Muff who sent me a lovely letter and an exciting tape then I'm sorry I missed them because they sound great.
(3) I don't have to go to every gig you know! I do my 'bit' by promoting all the local concerts in a free and positive way. Take a look at the top story for example. If Catch 23 say had wanted to put in an advert the same size as my story it would have cost them £260. That's why I get a bit annoyed when bands try to charge me entry fee to concerts when I give them hundreds of pounds worth of free advertising and a subsequent review. Musicbox may be 'my' column but increasingly I want you the readers to write it. I welcome all reviews, however late, and if you ever want to write local gig reports, I am happy to receive your items.
Love, Sam.
Tamworth Herald – 10/02/89
Musicbox – News, Snips
LYVE are headlining at Edwards No.8 on Thursday night.
Tamworth Herald – 17/02/89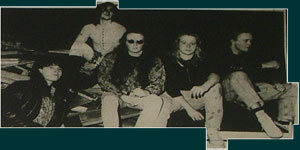 Musicbox – It's the Moths!
Tamworth Indoor Rock Festival continues in exciting style on Sunday when a four band show is headlined by the Town's first-ever 'MOTH' band.
The band with the 'Mothy' description are Scream Dream who have somewhat rockified their alternative sound to make for a metal/goth feel which they are labelling as 'MOTH' music.
Joining the reigning Battle of the Bands winners will be Mike Fleming's rock outfit Nightshade and two new and very different bands, Smiths-style New Puritans and r 'n' b merchants Double Vision.
Together it represents a very varied and interesting line-up, not least because it will be the first Arts Centre showing of Scream Dream for some time.
The band, as well as showing off many new songs, will also be revealing their new line-up. Drumming for the group will be powerhouse sticksman, Dave Detroit, the ex-Macoys and Great Express man. He joins a band who according to guitarist Paul Keeton have undergone somewhat of a transformation.
"We have moved away from the more obviously alternative sounds and we have tried to make it a bit more like the rocky side of The Cult on their 'Love' album. We are all very pleased with the sound and we hope it goes down well," he said.
Scream Dream have quite a lot of items on their forthcoming agenda, the first of which is a concert at Charlottes in Leicester in the next couple of weeks. A coach will be travelling to that show so if you're interested take your cash for the trip to Sunday's show and buy a ticket.
Joining Scream Dream this week are three very varied acts. Nightshade, are a 70s style rock band who made quite an impact at Festival '88. They boast the major presence of Mike Fleming on bass and as this is their first show in Tamworth for some time they are keenly awaiting the concert.
The New Puritans are also on offer on the evening. They made their debut as the Ku Ku Spitz at the end of last year where their short James-style set made me yearn to see more. They have played a couple of subsequent Arts Centre shows but this will probably be their most varied audience to date and an interesting show is in prospect.
Concluding Sunday's entertainment are another act who most of you will be new to. They are Double Vision, a group who play r 'n' b music and who are looking forward to giving the Tamworth crowd a walk on the bluesy side. Much more about them I don't know, but as I said last week, that is the real beauty of festivals – you will have to suck it to see.
So, that's the agenda for week two of the Tamworth Indoor Rock festival, Scream Dream's moth-sound will be the headlining highlight but music fans of all tastes should find something to like in the parade of support acts, The New Puritans, Double Vision and Nightshade.
It all starts at 8pm on Sunday, it costs just £1 to get I and all proceeds go to the Tamworth Outdoor Rock Festival. No veiled messages here – just get there!
12/02/89
Tamworth Rock Festival - Indoor Festival
CATCH 23
Emma Gibbs Loves Badges
Big Noise
Shock Culture
Tamworth Arts Centre
16/02/89
Kraze
Edwards No.8
Tamworth Herald – 17/02/89
Musicbox – The first (fab) instalment
Gig Review
The Tamworth Indoor Rock Festival got off to a cracking start on Sunday night. A huge 200+ crowd, a marvellous sound (best ever methinks from Den and Gaz Byfield) and four cracking sets. They went something like this…
The Big Noise
An extremely accomplished and confident debut from a band who clearly have a good future locally and beyond. The band played honest to goodness guitar music (in spite of an honest to goodness drum machine!) and the axe-attack was relentless and exciting. The powerful Ben Machin tended to dominate the stage with his aggressive and angry vocal-line reminding me of pre-braindead Weller. The songs were all of a very high standard from the band's own gritty ditty 'Always The Same' to a note-perfect cover of the tremendous 'Pump It Up'. Altogether it made for a splendid set from a trio who made an awful lot of new friends and admirers on the night.
Shock Culture
Another Arts Centre first here and one which despite some raw edges boded well for the future. The band overcame an early sense of nervousness to produce a set which was memorable and watchable and peaked with one of their own numbers which I think was called 'Tumble Down'. That had a natty tune and a real power and if the band can continue down that melodic road they could well turn out to be a major local find!
Emma Gibbs Loves Badges
Easily the best set yet from Tamworth's most transformed outfit. The band have really discovered a pop sensibility and purist direction and the result is a highly entertaining, crisp and lively sound. All the musicians played with style (special word for the excellent Jim on drums) but they eyes were still drawn like a magnet to lead singer Mr Lee Revelle. He is not Emma Gibbs on his own but his tremendous charisma and articulate, melodic vocal make him one of the most watchable and original lead singers in the whole area. His lyrics impressed me enormously, his delivery even more so and I was more satisfied after this set than I have been from any previous Emma Gibbs shows. Most pleasing.
Catch 23
A band whose professionalism, class and style is so obvious it would take a complete jerk not to realise their potential. Even though this wasn't the best I've seen them by a long shot, the way they took both the stage and the audience was further proof that they have grown into an immense and important talent. Their set started a little leaden-footed for my liking with a duo of not so golden oldies some how destroying the flow, but as the set grew in length so it grew in stature. It meant that the last 15 minutes or so were just breathtakingly exciting. The sizzling ska of 'Gotta, Get Out Of Here' was the undoubted highlight, somewhat stunning the audience with its cheeky charm while the catchy 'How Am I Supposed To Know' and the legendary 'Hangin' On' were equally riveting. Individually there were two outstanding shows from Steve Webster and Nick Smith. Steve sang with an anger and bitterness that made for a startling personal performance but even he had to smile when I told him that Simon from the Wodericks reckons he's a dead ringer for Joey Boswell from Bread. As for key-tinkler Nick Smith – well he was quite brilliant producing some note-perfect playing which reminded me very much of (major compliment coming here) Dave Greenfield.
Review – Sam Holliday
Tamworth Herald – 17/02/89
Musicbox – Musicbox Demo Choice
King Woderick – Privy Door
The first I heard of the Woders was when I received a bedroom version of this tape. That was one of those terrific little tape-it-live-and-hope-the-phone-doesn't-go jobs, and it worked extremely well. This is the big brother of that, a professionally recorded version of the band's more sociable bedroom habits and jolly fun it is too. Despite adding a professional approach to this tape they have lost none of their quirky charm and are still prepared to do things a little differently from the norm. The opening track for example 'Strange Zoological Pretext' is the least commercial of the four when it is essential that the most commercial goes first, and the closing track 'Don't Ignore My Pain' is very stark and broody and has lost none of it's eerie feel via the studio. The ace in the pack is till 'Mind Disease' which positively chortles along with some fine Skids style guitar work. Elsewhere I was impressed with the occasionally Bowie-style vocal (a spacey-oddity?) and the unexpected appearance of the harmonica midway through 'Chapel Street'. Criticisms? Well 'Don't Ignore My Pain' is a trifle depressing if you're not in the right mood and perhaps the arrangements of the toons need improving a wee bit but that apart this tape reinforces my first, gut feeling when I heard that bedroom tape – i.e. there's something rich in this vault.
Review: Sam Holliday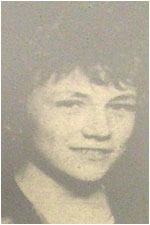 The First Conspiracy
This splendid three track demo proves conclusively to me that The First Conspiracy's real forte is in the studio. Their first demo was a revelation and this is equally exciting. Three well-produced songs, bursting with power and purpose which makes you wonder why they sometimes just fail to hit the mark live. Opener 'Touch My Heart' is the best of all, a rousing, catchy outburst where Lisa's voice reaches a new peak, twisting and vibrating with an admirable charisma and personality. 'Beyond The Pale' (a pure steal from The Ruts) and 'Little Children 2' have equal tasteful ingredients and the whole tape is extremely satisfying and uplifting. Best thing of all is the stunning guitar work of Roger Moore. On 'Beyond The Pale' especially he displays the killer touch of a genuine axe hero and I am left feeling nothing but admiration for this man's finger-plucking technique. That's the best bit of it but there are bags more good things about this tape and I would urge you to give it a fair waxing if you get a chance. Excellent demo, a major step forward.
Review: Sam Holliday
Tamworth Herald – 17/02/89
Musicbox – Snips, News
TAMWORTH's soul supreme Leigh Smart is staging another Northern Soul and Motown night in the town. The even is being held at the Chequers pub on Friday February 24.
Tamworth Herald – 17/02/89
Musicbox – Snips, News
Dance Stance who are currently treading the boards across Universities throughout the UK look set to make their eagerly-awaited return to home action in the summer. They have indicated their willingness to appear at the Tamworth Rock Festival and if they do it will clearly be a boost for the event.
Tamworth Herald – 17/02/89
Musicbox – Snips, News
A top heavy rock band – who look set to lose their popular star guitarist – are looking for a replacement. The group want a hard AOR guitarist who will be fully committed.
Tamworth Herald – 17/02/89
Musicbox – Snips, News
Rape in Yellow have just emerged from the studios proudly clutching a six track demo which they are very happy with indeed. We hope to look at it shortly but in the meantime copies are available at just £1.50 from 'Notes' (ex-Organ Centre) in Church Street, Tamworth.
Tamworth Herald – 17/02/89
Musicbox – Snips, News
Just to clarify the remaining line-ups for the Tamworth Indoor Festival are: on Sunday (Feb 19) it is Scream Dream, Double Vision, Nightshade and The New Puritans, on Sunday Feb 26 it is DHSS, King Woderick, Bash Out The Odd and Never Say Die and on Sunday March 5 it is Wolfsbane, Lyve and Spiral Eye.
19/02/89
Tamworth Rock Festival - Indoor Festival
SCREAM DREAM
Nightshade
New Puritans
Double Vision
Tamworth Arts Centre
24/02/89
Friday Night Live Cabaret
Frank Skinner
Martin Johnson's Nervous Amphibians
Carrot Fergus Folk
So What
Tamworth Herald – 24/02/89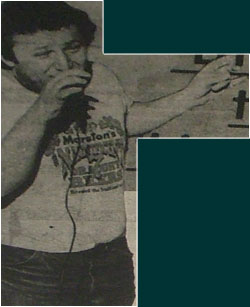 'Brilliant' that's a 'Live' promise
THE SECOND 'Friday Night Live' cabaret kicks off at Tamworth Arts Centre tonight, February 24 with another non-stop bill of top acts ranging from one of the funniest men on the 'alternative' comedy circuit, Frank Skinner, to Martin Johnson's Nervous Amphibians with ex-Original Royal Family lead singer Dave 'Sprout' Smith.
On the music side the show offers Carrot Fergus folk with Nick Lowe, Pete Bracken, Simon Hayward and John Priest, and jazz-based music from So What with Nigel Roe, Adrian Goodman, Robin Norman and Dave Caswell.
The show runs from eight 'til late from the Arts Centre box office and at the door – get there early.
Tamworth Herald – 24/02/89
Musicbox – Get set for a good bash!
Tamworth's Indoor Rock Festival reaches its third exciting night on Sunday when four very different bands tread the boards.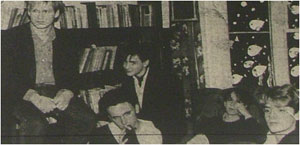 Sadly, as you will see in our story below, the original headliners DHSS have had to pull out. They will clearly be missed a great deal but fear not – we still have a very nice package indeed for your palates to taste.
The new headliners will be the band formerly known as The Space Seeds – Bash out The Odd. They will join up with Tamworth's most popular new group of recent months, King Woderick, old favourites Never Say Die and the newly revamped Rape In Yellow.
Together it represents a very strong line-up and one which should appeal to music listeners covering a very wide spectrum.
Bash out The Odd will certainly bring with them a large, curiosity-filled audience. The band have been away from our sights for some time and have undergone both personnel and sound alterations. The personnel has had many changes most noticeably in that Mark Brindley has now taken the complete frontsman role while former Orange, Sitting Pretty and Great Express guitarist Julian Amos is now back with avengeance. In addition the brass crew has been revamped to include some very major talents and the whole sound has moved a little bit closer to the musical ideals of band instigator Mark Mortimer.
"It's retained its commercial feel but is a lot harder now. We are all very happy about the sound."
It's hard to know what to expect with Bash Out The Odd, but look for a more powerful version of the oldpop-sounds of The Space Seeds.
Teeming up with the Bash Street Kids will be three equally unpredictable acts. Never Say Die are undeniably the most traditional rock outfit on the line-up, boasting a guitar-based sound which combines the best of the mid-Seventies and mid-Eighties and personnel who are literally weighed down with bags of experience. They don't play too many shows and for that reason those that do are always worth watching. See what you think.
The Wodericks on the other hand seem to be the Arts Centre's most regular visitors these days. They have launched themselves on the scene in a very big way a fact illustrated by a sell out Arts Centre show a few weeks back, a top 20 placing in the MUSICBOX poll and a highly-praised demo. Their sound? Don't ask me, I've tried (and failed) to describe them several times now, all I can say is that they are fun, fun and more fun.
And so to Sunday's fourth outfit – Rape in Yellow. They have nicked DHSS's Sunday slot by virtue of being the festival's 'first reserve' and they are delighted to have done so. The band are now full of renewed confidence and enthusiasm a fact highlighted by the faith they feel in their new demo. If you want to see if their faith is justified then trot along on Sunday.
As usual the proceedings start at 8pm, entry fee is an embarrassingly cheap £1 and all the profits will go towards making YOUR Tamworth outdoor rock festival the best yet. Get a Grip on Yourselves and Get it On.
Tamworth Herald – 24/02/89
Musicbox – DHSS – 'We are sad and sorry'
DHSS have publicly apologised to their army of supporters for having to pull out of Sunday night's Indoor festival concert.
The band were due to headline Sunday's show and were looking to make it a belated thank-you celebration for being voted MUSICBOX Band of the Year.
But that old DHSS problem – the technical one – has caused the band to abandon ship. Guitarist John Reeman pulled the plug on the show because he believed that the band's new equipment wouldn't be ready in time.
"We wanted to be perfect before we played again to make it a real good show," said John. "Sadly we aren't yet ready."
Keyboard man Rikk Quay and singer Edward ian Armchair both said they were gutted to have to pull out of the gig and have asked fans to forgive them.
"I had been looking forward to this gig since it was announced and I am upset and angry that we are not doing it now," said Rikk.
DHSS's place in the festival has been taken by Rape in Yellow as described above.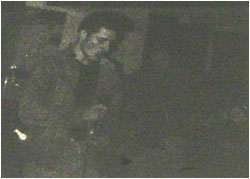 Tamworth Herald – 24/02/89
Musicbox – SNIPS
Wolfsbane have announced the first dates of their 'rolling' national tour. The band intend to keep adding gigs right up until their debut album is released and the first shows to be officially announced are…
Sunday March 6 – Tamworth Arts Centre (hooray!) with Spiral Eye and Lyve. Friday March 10 – Lichfield Arts Centre with A5, March 13 Riverside, Newcastle, March 21 Locarno, Sheffield, March 24, royal Standard, Wathamstowe, March 27, Goldwyns, Birmingham, March 30, Ritzy, Aberdeen, March 31 Pavilion, Ayr, April 1 Venue, Edinburgh and Sun April 2 Rooftops, Glasgow.
"We will keep adding more as we go along so it will be a virtual non-stop tour," said singer Bayley, "We are playing all our old favourite venues to prove to people that we may have been away but we haven't changed as people."
Bayley admits that he and the band are keenly awaiting the live dates and he is delighted to start off the whole 1989 World Attack at little ol' Tamworth.
"It should be a good night and we are all looking forward to the Arts Centre bash," said Tamworth's most famous stud-warrior.
Tamworth Herald – 24/02/89
Musicbox – SNIPS
World Intelligence Network are hoping to headline a special Comic Relief gig at Tamworth Arts Centre on Friday March 10. Richard Cuttler is currently organising the Red Nose affair although those old technical problems will probably rule out his hoped-for co-stars DHSS. More details as and when we get them.
Tamworth Herald – 24/02/89
Musicbox – SNIPS
Bash Out the Odd are looking for a new keyboard player and drummer. Keys man Alan Hodgetts has left due to 'musical differences' (musical journalism cliché numero uno) while Stu Blane has left for the more unusual pursuit of marriage. Stu will help the band out until they find a replacement but clearly the group want a high quality replacement as soon as possible.
Tamworth Herald – 24/02/89
Musicbox – SNIPS
As you will see in the Scene Around special (that's the page behind the Scooper one in case you missed it) Tamworth Arts Centre stages a special Friday Night Live style show tonight. Humour and music aimed at young people is the order of things and the music will be provided by a band describing themselves as Martin Johnson's Nervous Amphibians. The Amphhees will feature Moanin Martin Johnson, Adam Fingers Craig, Simon Hayward and our very own much-missed Dave Smith. Smiffy has been missing from our stages for FAR too long and an eager response is expected. It sounds like something a bit different so get your wellies down to the Arts Centre tonight.
24/02/89
Cabaret
Martin Johnson's Nervous Amphibians
Tamworth Arts Centre
Tamworth Herald – 24/02/89
Musicbox – SNIPS
A female drummer and guitarist are on the lookout for more musicians to make for an all-female group.
Tamworth Herald – 24/02/89
Musicbox – SNIPS
A5 are looking forward to two very major concerts next week. As well as teaming up with Wolfsbane at Lichfield on Friday March 10, the roadworthy A5 will headline a major concert at 'Lozelles' club in Milton Keynes on Tuesday March 7. A5 have built up quite a following in Milton Keynes (yes I know it sounds strange but it's true) and they feel that a good show on the night could open up many doors for them.
Tamworth Herald – 24/02/89
Musicbox – SNIPS
Belated apologies to the First Conspiracy who it seems I missed out of the Indoor Festival line-up by mistake. Heartfelt apologies chaps (and chappess) and as compensation I promise I won't print any of your old pics again. The pic of Andy Wiggall however is a different matter.
Tamworth Herald – 24/02/89
Musicbox – Gig Review
Screaming to Success
Tamworth's second Indoor Festival night brought in another bumper crowd, four very different acts and plenty of talking points. The Fest is already a success with to more nights left I can already declare the event an unqualified triumph.
Scream Dream
MEGA performance from a band who prove that absence has made the sound grow stronger. This ranks (alongside the Scum Ball) as my favourite ever Scream dream concert because the group once again cranked it up really high and delivered an aggressive and relentless attack of power-music. The band have really added an extra batallion to their army and greatly saddened as I (and many other people were) to see Duane leave, you have to say that Dave Detroit is one hell of a replacement. Songwise the band have got bolder and more dynamic and the tunes follow each other with increasing clatter and clamour to give the ears a testing bashing from start to finish. Oldies like 'When The hour Comes' and a revitalised and revamped 'Dreams' were the noteable stand-outs but I was also won over by the last, vast blast where Ted Wilson went quite ballistic with his axe. Overall option? A brilliant and powerful as a right hook from the Godlike Brian Clough.
Double Vision
Hugely likeable debut set from a band who play the blues but don't give you them. This was a well-rehearsed, professional show which was a perfect dose of what I call 3 o'clock in the morning music. It's the sort of stuff that hits the decks when people hit the spirits, the ciggys and the political convos deep in the middle of the night and has a warming, comfortable feel. It's not all mellow however with the band occasionally hitting the rock notes but it is with the blues where the band really score. A set which went down very well with the Haircut crew and should make the band more confident for their next appearance.
Nightshade
Cards on the table here – this is not my kind of music at all. I am just about the worst person in the world to pass criticism on a band like this because it falls just outside my wide spectrum of musical reference. Everyone deserves a fair crack in this column though so if you have a feeling for this kind of music and want to make a critical review of the band please do so. Not my cup of tea at all . Sorry Mike.
The New Puritans
Tasty, guitar dominated set by a band whose appreciation of the poppier end of the Indie scene is perfectly illustrated by their show. Now as a four piece (how many more bands are Ben Machin and Carl Harris involved in!) the group have an attractive persona and an attractive sound. Lead singer Rob is particularly strong with his driving guitar and forceful vocal catching the eye from start to finish but it is the toons that stick in your mind long after the band have departed for the bar. A band who have strengthened considerably since I last saw them and who should be immensely watchable by the time they hit the Festival this summer. And oh yes, how can you resist a band that plays 'Green Door' as an encore?
Bayley Cooke
The return of the animal. Given the simple job of introducing a band on Sunday, Bayley proceeded to produce a one man set full of vile bile, gut-wrenching insults and typical Wolfsbane nausea. It even developed into a song about the Arts Centre and proved conclusively that the stage is Bayley's second home. The asylum being the first of course. Pity he still looks like a cross between John the Baptist and George Best though.
Sam Holliday
26/02/89
Tamworth Rock Festival - Indoor Festival
DHSS
Space Seeds
Never Say Die
King Woderick
Tamworth Arts Centre